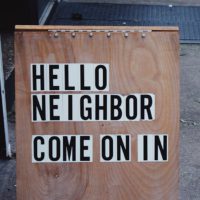 CYM2020 (our yearly gathering, now happening online) has started! It is not too late to join us – events are running until Thursday, August 13. Please feel welcome to join us if you're new to Quakers or to our yearly gathering too!
Our first day included an intergenerational welcome session, followed by a series of small group discussions to share our experience of the Spirit so far during this global pandemic, both challenges and unexpected gifts.
Check the schedule for other events during the week.