Please  Note:
As of October 2019, the Canadian Quaker Archives and Library have suspended operations for at least six months, until April 2020 at the earliest.
For anyone seeking information regarding our library or vault holdings, inventory lists can be found at quaker.ca/archives/our-collection. For those requesting genealogical information, we recommend a visit to www.ancestry.ca (there is free access at many public libraries) as our earliest records are available there.
Many transcriptions of those early records, historic journals, and much more are also available on the Canadian Friends Historical Association website.
And now, back to your regularly scheduled programming…
Welcome to the website of the Canadian Quaker Archives and Library, your gateway to the history of Quakers in Canada.
Here you will find information about the Religious Society of Friends (Quakers) in Canada from the 1700s onwards. You will find indexes to our collection as well as transcriptions of the early records of Quaker Meetings.
Genealogists will also find our early Quaker records on www.ancestry.ca.
More transcriptions, newsletters and information on Canadian Quakers may also be found on the website of the Canadian Friends Historical Association.
The Canadian Quaker Archives welcomes inquiries from researchers and genealogists. The part-time Archivist will answer as soon as possible. Visits are also welcome by appointment.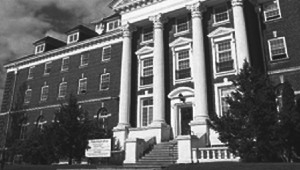 The Archives and Library are located at Pickering College in Newmarket, Ontario.