During the pandemic, many Quaker meetings have gone online. Some have started holding in-person meetings again, based on local guidelines and with extra precautions in place.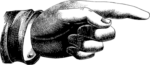 Here is a provisional list, which will be updated as things change:
List of Canadian Quaker services happening during the pandemic (Google Doc)
Here are some resources on hosting and attending Quaker meetings online, :
Quaker Groups in Canada
You are welcome in a Quaker Meeting for Worship! We welcome people from diverse backgrounds – whether you are curious to visit just once or searching for your spiritual home.
Tips for Newcomers:
If you have questions about what to expect, check out 'Your First Quaker Meeting in Six Steps' from Montreal Quaker Meeting. Also, don't hesitate to contact your local Quaker meeting before you visit – there is contact info on each meeting's page, linked below. You can also write in to 'Ask A Quaker A Question.'
When looking through the listings below, please note  that a "Monthly Meeting" is a local group of Quakers – roughly analogous to a church or other local spiritual community that meet together regularly. They will hold monthly business meetings since they are a self-governing and self-administered body, but usually meet weekly for worship. A 'Worship Group' is a small group that meets for Quaker worship, but that does not hold their own business meetings. They are usually affiliated with a nearby, larger Monthly Meeting. (Welcome to the world of Quaker-specific language! We promise it's a friendly place to explore.)
Alberta
| | |
| --- | --- |
| | Calgary |
| | Edmonton |
| | Lethbridge |
British Columbia
| | |
| --- | --- |
| | Argenta |
| | Duncan |
| | Kelowna, Prince George, and Lillooet |
| | Kamloops |
| | Lillooet |
| | Nanaimo |
| | Nelson |
| | Burnaby |
| | |
| | Brentwood Bay |
| | Victoria |
| | Vancouver |
| | Victoria |
Manitoba
New Brunswick
| | |
| --- | --- |
| | Fredericton |
| | Saint Andrews |
| | |
| | Fredericton |
| | Sackville |
| | |
Newfoundland & Labrador
Nova Scotia
| | |
| --- | --- |
| | Wolfville and Area |
| | Antigonish |
| | Dartmouth |
| | Dartmouth |
| | Halifax |
| | Dayspring |
| | Bible Hill |
Ontario
| | |
| --- | --- |
| | Coldstream |
| | Grey Bruce Area |
| | Guelph |
| | Hamilton |
| | Kitchener |
| | Little Britain |
| | Lucknow Area |
| | Manitoulin |
| | Ottawa |
| | Otterville |
| | St. Catharines |
| | Peterborough |
| | Kingston |
| | Thunder Bay |
| | Toronto |
| | Brighton |
| | Sparta |
| | Newmarket |
Prince Edward Island
Quebec
| | |
| --- | --- |
| | Quebec City |
| | St. Hippolyte |
| | Montreal |
Saskatchewan
Yukon