Your support is always needed:
We welcome your donations to enable the continuing work of Canadian Yearly Meeting!
Canadian Yearly Meeting is a registered charity, so donations are tax-deductible in Canada. Our Canada Revenue Agency (CRA) charitable number is 13177 0844 RR001.
For the purposes of financial transparency, our most recent audited financial statement (2018) is available:
2019 Financial Statements for CYM (PDF)
Audited statements going back to 2006 are available for users on our Business site and can also be requested from our office.
1. Donate On-Line
Click on the link below to donate on-line.
Did you know? CanadaHelps charges 3.5% per transaction and PayPay charges 1.6% + .30¢ per transaction. There are no fees to CYM to donate via E-Transfer; however you may encounter fees depending on your personal bank account type. You can E-Transfer your donation to cym-office@quaker.ca.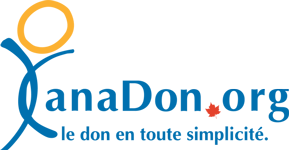 2. Donation Form
If you would like to become a sustaining donor and donate monthly; or if you wish to make a one-time donation, click on the link below to download and print the donation form to send in to CYM office.
You can also pre-authorize your personal bank account to donate to CYM monthly or annually at your discretion via E-Transfer.  Fees may apply depending on your account type; no fees to CYM however.
3. Bequests to CYM
If you wish to leave a bequest to CYM, please consult the information on our Bequests page and download the Bequest Policy PDF.
Canadian Yearly Meeting office
91A Fourth Ave, Ottawa ON K1S 2L1, CANADA
Phone: 613-235-8553
In Canada & the U.S.A.: 1-888-296-3222 (1-888-CYM-3222)
Fax: 613-235-1753
E-mail: cym-office@quaker.ca