Your support is always needed:
We welcome your donations to enable the continuing work of Canadian Yearly Meeting!
Donations are tax-deductible in Canada.
1. Donate On-Line
Click on the link below to donate on-line.
Did you know? CanadaHelps charges 3.5% per transaction and PayPay charges 1.6% + .30¢ per transaction. There are no fees to donate via E-Transfer. You can E-Transfer your donation to cym-office@quaker.ca.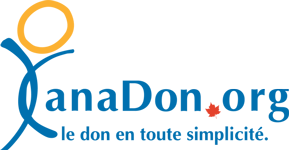 2. Donation Form
If you would like to become a sustaining donor and donate monthly; or if you wish to make a one-time donation, click on the link below to download and print the donation form to send in to CYM office.
3. Bequests to CYM
If you wish to leave a bequest to CYM, please consult the information on our Bequests page and download the Bequest Policy PDF.
Canadian Yearly Meeting office
91A Fourth Ave, Ottawa ON K1S 2L1, CANADA
Phone: 613-235-8553
In Canada & the U.S.A.: 1-888-296-3222 (1-888-CYM-3222)
Fax: 613-235-1753
E-mail: cym-office@quaker.ca