Presenters at #CYM2021
Monica Walters-Field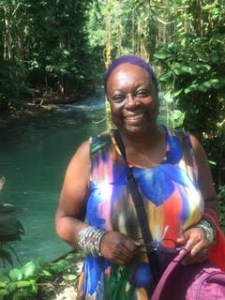 2021 Sunderland P. Gardner Lecture
Monica Walters-Field is an Educator and Arts and Crafts Designer. She has worked as a teacher, program leader, workshop facilitator, clothing designer and craftswoman. As a committed lifelong learner, she has studied and worked in alternative learning and needs education, counselling, human rights education, gender equity, and indigenous rights issues. Monica is retired after a 25 year career with the Toronto Board of Education. She served as an observer at the United Nations Permanent Forum on Indigenous Issues for 10 years with Canadian Friends Service Committee.
Monica is a member of Toronto Monthly Meeting of the Religious Society of Friends (Quakers) and is a committed seeker in the Universalist practice of Quakerism. Over 38 years of membership with the TMM, Monica has served on Committees at Toronto Monthly Meeting, Canadian Yearly Meeting, Friends Journal, and Canadian Friends Service Committee.
Monica has lived, studied, volunteered and worked locally, nationally and internationally in Jamaica, Canada, Woodbrooke in England, Philadelphia, USA, and Mexico – where she formed friendships, connections, and collaborations with the conscious intention of living in 'right relation.' This serves to underpin her belief in the wonder of the human condition, the glory of Mother Earth, and the power of her Godesses.
Monica resides in Toronto with her spouse, two sons and her three GrandOnes, delighting in her large multiheritage, multicultural, multiethnic, and multiracial world family.
Janet L.R. Ross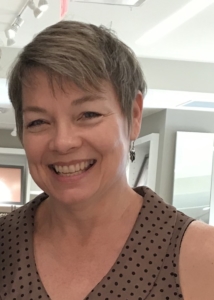 Quaker Studies
Born in a small, evangelical Quaker farming community in tornado alley, Janet grew up with a strong sense of community and with many unanswered questions about divine providence, biblical interpretation and theology. Janet's questions led her to a Ph.D. in Hebrew Scriptures, minoring in Greco-Roman Christian Testament Backgrounds and Islamic Studies. Searching for a faith community that welcomed questions, Janet was led to unprogrammed Friends for which she remains deeply grateful. Janet is a member of Winnipeg Monthly Meeting and has been active in Canadian Yearly Meeting, multiple Meetings and Yearly Meetings, various Quaker committees, the Friends Journal board (FPC), and international Quaker gatherings.
Janet currently teaches at the Centre for Christian Studies in Winnipeg, MB, a theological education centre focusing on social justice, education (how people learn and change) and spiritual care (how we do this well together). Janet's primary areas of interest include spiritual reflection and social change, ancient and modern monsters, apocalyptic interpretations and implications, and discovering educational methods in unlikely places. If Janet had her choice of superhero skills, she would be a time-traveler.
Janet works, learns, loves and lives as a guest on Treaty One land (Winnipeg) with her beloved spouse, Jane Orion Smith, and their mini-Australian Shepherd. At the forks of the Red and Assiniboine Rivers, this land has been and continues to be the traditional territory of the Anishinaabeg, Cree, Oji-Cree, Dakota, and Dene Peoples and the homeland of the Manitoba Métis nation.