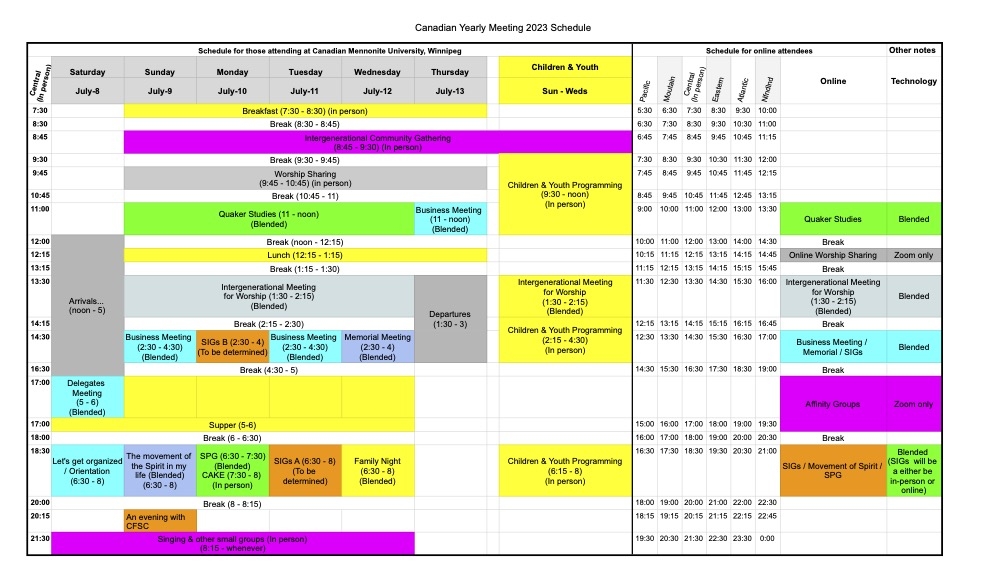 This schedule can also be downloaded as a PDF for printing, etc.
You can find a more detailed planner, broken down by day, which has many more sessions than the planner above, here. Please note that all the times on this pdf are in Central / Winnipeg time.
These pdfs can quickly become outdated, so please visit the CYM Planner for all the most recent and up-to-date information.