Sunderland P. Gardner Lecture
"Truth and Reconciliation: a personal view from 60 years of learning Cree culture"
by Richard "Dick" Preston
Monday, July 10
6:30 pm Central Daylight Saving Time
Blended Format (in-person and online)
Dick reflects on stories from a lifetime of building relationships and friendships with Cree people in the communities along the shores of James Bay in northern Ontario and Quebec.
His stories of listening and learning are told from the unique perspective of his deep studies in anthropology. His training taught him to look for—and at—traditions and culture in human societies, and his nature told him to look beyond the practical aspects and into the intuitions and emotions that shape the relationships.
A summer posting in 1963 took him to James Bay to seek out and record the stories of the Cree people living there. That posting stretched into many more travels into the area and eventually a lifetime of work and friendship with people living along James Bay.
Dick came into that work at a time of intense change for those communities. He describes the culture of the people living in that subarctic environment as one particularly grounded in respect born from the understanding that survival itself rested on interconnection—the dependency of humans on all their human and other-than-human relations.
He saw the devastating tread of colonialism on those home cultures.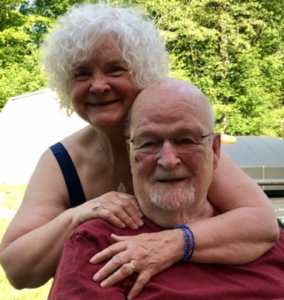 He holds the learnings from the Cree people up to his own Quaker faith and in the comparison looks more deeply into his own felt experience of the Quaker community and into ways forward into reconciliation between the cultures.
More about Dick Preston
Richard "Dick" Preston of Hamilton Monthly Meeting has been involved in the Quaker community for more than 50 years. He devoted his long and accomplished academic career in anthropology to studying with and about Cree communities on the shores of James Bay in both Quebec and Ontario.
He writes his biography this way: I am Betty's husband, an anthropologist, father of seven, grandfather and great-grandfather ("Bebop") to many. Since 1996 a professor emeritus, I enjoyed a privileged and satisfying academic career. Sojourning and making friends in Cree communities, spread across 60 years, has been a gentle and generous source of lifelong learning.
Quaker Study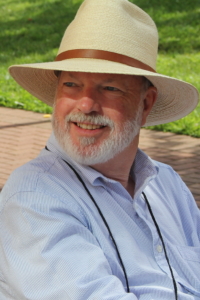 "Living the Testimonies"
by J. Brent Bill
Sunday July 9 – Wednesday July 12
11 am – 12 pm noon Central Daylight Saving Time
Blended Format (in-person and online)
J. Brent Bill is a lifelong Friend. He's an author, retreat leader, photographer, and recorded Quaker minister. Among his books are Holy Silence: The Gift of Quaker Spirituality, Life Lessons from a Bad Quaker, and Hope and Witness in Dangerous Times. Brent graduated from Wilmington College and Earlham School of Religion. He is a member of Spirituality and Practice's Living Spiritual Teachers Project.
Brent lives on Ploughshares Farm in rural Indiana, which consists of fifty acres of former farmland that has been transformed into tall grass prairie and native Indiana hardwood trees.
Intergenerational Community Gathering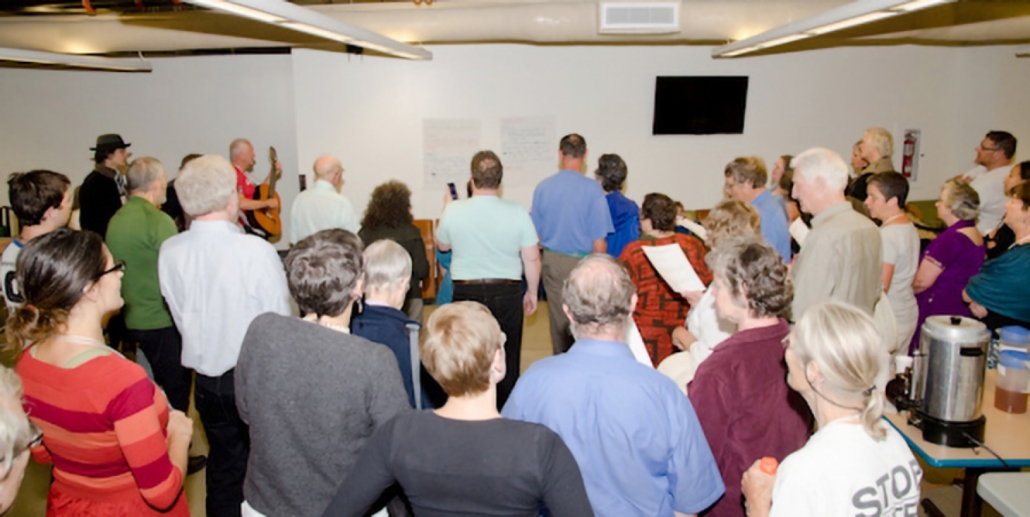 A new initiative, this is a daily light and lively time for F/friends of all ages at Yearly Meeting to share Quaker stories, songs, games, and worship.
In conversation with Friends through the Friendly Exploration on CYM in Session in
January 2022, and in other ways, the CYM Change and Sustainable Transformation Committee (CAST) has heard that that Friends want more opportunities to
·       learn about Friends history and practice
·       connect as a community
·       nurture our Young Friends
·       support parents with young children
·       find welcoming ways for those new to the Friends community
The Community Gathering is an experiment in trying new ways to connect. It will be a feature of the in-person component of the Gathering.
Enhanced Children and Youth Program
We seek to re-invigorate the Youth and Children's programming at the Annual Gathering.
Nathalie Brunet has agreed to serve as Youth and Children's Program Coordinator and also to lead the Youth Group. Many will know Nathalie from her past service to CYM through Program Committee. She is a recently retired junior high science teacher. Her first priority in planning for Youth and Children's programming is to connect with parents (and grandparents and all caregivers who are considering attending the gathering!) to begin a dialogue about what programming for young people can look like.
See more about Children and Youth Programming.