Pelham and Yonge Street Combined Half Yearly Meetings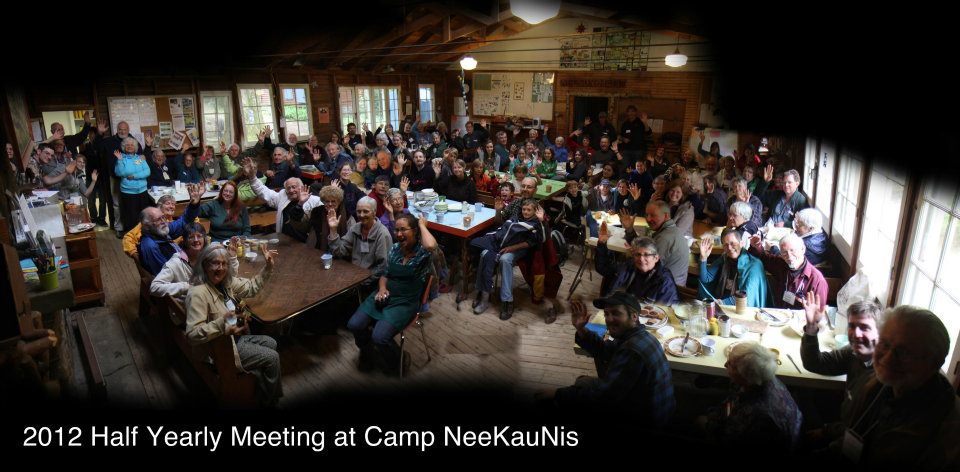 The weekend was wet. Like really wet. But we needed the rain, especially after a very dry May, so it's not like you could complain about it. However, I wasn't really sure how a weekend up at Camp NeeKauNis with rain, rain and more rain predicted was going to work out for a group of over 80 people.
The drive up was stressful. Anyone who has spent a Friday afternoon on the 400 headed north, knows what I am talking about. However, because of the bad forcast, things were moving significantly faster than I could have hoped. We missed dinner, but managed to arrive with plenty of time to spare before the evening program (phew)!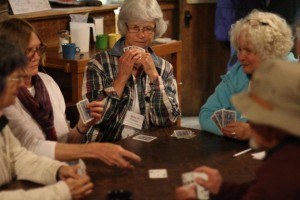 Sue Starr and I were facilitating a session on Membership, specifically around Transitional Membership. It was an energizing session where first we found our commonalities through the activity Big Wind Blows and then we assumed roles that weren't necessarily true for us (YF, YAF, Camp NKN, CYM, Half Yearly Meeting, Monthly Meeting, FGC) and looked at what the challenges and joys of transitional membership would be for us as that specific group or demographic. It led to really rich discussion.
Due to the inclement weather, the majority of folks spent their time singing, playing cards or just catching up in Nelson Hall or the Meeting Centre during free times.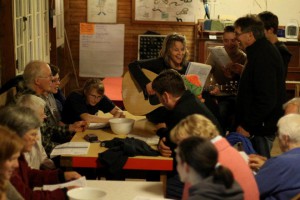 Saturday the weather was a little less wet, though still fairly gloomy. For anyone who has eaten at NeeKauNis, you know the simplicity and quality of the cooking leaves you feeling sated and often wondering about getting your hands on the recipes. A huge THANK YOU to all of the folks working in the kitchen. Every meal was delightful.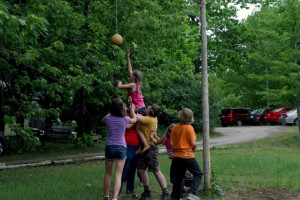 There were business sessions, memorial meetings and lots of opportunities to play and connect. I spent my afternoon with the teens +/- having a rocking good time! We made use of every dry minute playing soccer and took refuge in the front porch of Haslam when it was wet. There were card games and improv games that kept us laughing and learning about each other. A number of folks made floating lanterns as well. The weekend ended after meeting for worship on Sunday and a group clean up of Camp, leaving it ready for the next group that would be in to use the space.
What an incredible gift to spend a whole weekend in fellowship with all of you. Thank you!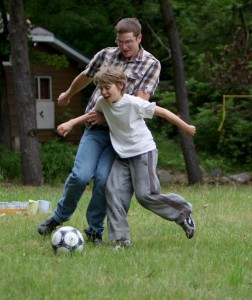 https://quaker.ca/wp-content/uploads/2022/08/Quaker-dot-ca-updated.png
0
0
https://quaker.ca/wp-content/uploads/2022/08/Quaker-dot-ca-updated.png
2012-07-26 09:44:16
2012-07-26 09:44:16
Pelham and Yonge Street Combined Half Yearly Meetings