Youth Secretary Job Description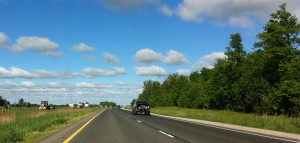 I figure the best way to be transparent and intentional is to share and remind both myself and the community what my role and responsibilities are as the Youth Secretary. I also want to remind friends that I am starting from scratch; that the position is brand new, and that there is a huge learning curve, both for me, my employment committee, the CYM office and committees involved, as well as for our whole community. Please have patience with yourselves, others and me as we journey together to create, support and nurture a more inter-generational, spiritually grounded and dynamic community in Canadian Yearly Meeting.
Canadian Yearly Meeting Youth Secretary Job Description.
Key Responsibilities:
1.  Spiritual Vitality
Give guidance, support and resources to YF/YAFs, as they develop their identities as Quakers.
Provide connections to those who can offer spiritual, emotional and practical support.
Promote spiritual enrichment to Friends across Canada.
Foster partnerships for learning and fellowship, especially with the Quaker Education Program Coordinator (QEPC).
Work with the QEPC to build connections with our Elders across the country, especially while visiting within a region.
Create, and model the importance of, practical and spiritual mentoring by developing relationships between the YS, seasoned Friends, and the QEPC.
2.  Communication Resource
Be a connector!  Build connections and help Friends maintain them within CYM, CYFYM, in the Americas and worldwide.
Facilitate inter-generational connections to help us to know one another better, including our elders and children.
Plan and initiate visitation for YF/YAFs across Canada.
Coordinate YF/YAF gatherings, worship and events.
Find and reach out to isolated YF/YAFs.
Help develop a system to bridge relationships between Eastern, Central, and Western YF/YAFs, using tools including web-based social media.
Introduce and share information about Camp NeeKauNis and the Canadian and Half-Yearly Meeting sessions across Canada with YF/YAF and NeeKauNis attendees.
Attend CYM  and as way opens, attend Half-Yearly meetings and other Quaker gatherings.  Be aware of environmental consideration as discernment and plans evolve.
3.  Information Resource
Share information and resources and create learning opportunities about Quaker ways.
Make important documents from CYM and around the world available for YF/YAFs to access.
Ensure that information from CYM business meeting, including agendas and summaries, is available daily to Young Friends throughout CYM in session.
Notify the Young Friends community of resources, grants, money, events and opportunities available to them.
Help familiarize YFs/YAFs appointed to Yearly Meeting committees  with their responsibilities and goals for their service period, and the terms of reference and work of their committees.
https://quaker.ca/wp-content/uploads/2022/08/Quaker-dot-ca-updated.png
0
0
https://quaker.ca/wp-content/uploads/2022/08/Quaker-dot-ca-updated.png
2011-06-14 14:46:47
2011-06-14 14:46:47
Youth Secretary Job Description