Canadian Yearly Meeting- Annual Session 2011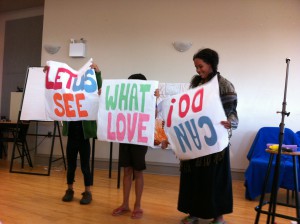 It was with great joy and gratitude that I started this post while in Windsor, Nova Scotia, where Canadian Yearly Meeting annual sessions were held. The weather has been cool and wet, but that has not damped the spirit or interfered with the coming together of Friends from across the country.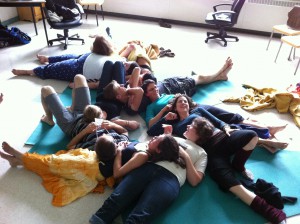 We have guests from further afield, representing a call to various ministries, organizations and leadings to be present with us. We are a small but energetic bunch, participating in Quaker Study every morning before starting our Meeting For Worship with a Concern for Business. Our afternoons are busy, with options for worship, nap time,  and special interest groups. There are many Special Interest Groups, all interesting and engaging, dividing our attentions and making it difficult to pick which one we should attend.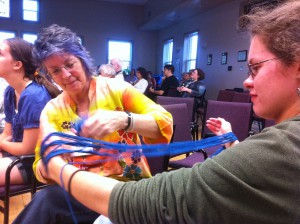 The Youth Program is smaller than usual but is not lacking in delightful participants with fabulous program leaders. There were out trips for swimming, great programming including hearing about the history of Young Friends with Keith J., and fishbowl (method of discussing topics where active listening is key), AVP workshops, preparing for talent night and many other fabulous activities.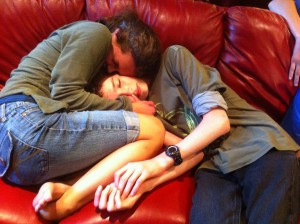 The Young Friends Yearly Meeting met 3 times to complete the business at hand, including the appointing of Youth Representatives (as full memebers) of various committees. [Should YOU be interested in serving as a member of a committee, you should contact your local Monthly Meeting and complete the nominations process with them.]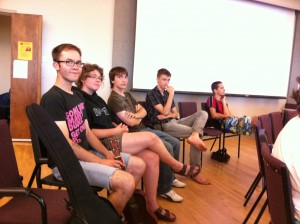 The Youth Secretary and the Quaker Education Program Coordinator had the opportunities to meet, collaborate and work together. It was a rich opportunity to connect with Friends from all over Canada and to share the important work through Special Interest Groups, Business Meeting sessions, evening activities and many conversations over tea.
The food has been fabulous and the food co-op has been resilient to the attempts of the rain to water down our food. It has been an exciting, full of opportunity week for connecting, learning and sharing with parts of our community and I hope that next year there will be even more people gathering together in Camrose, AB!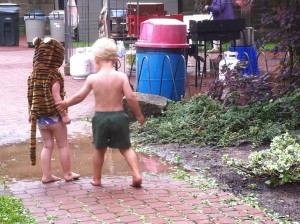 You can check out a more detailed account of Yearly Meeting 2011 complete with fabulous photos from Vince Zelazny's blog: http://cym2011.wordpress.com/
https://quaker.ca/wp-content/uploads/2022/08/Quaker-dot-ca-updated.png
0
0
Bruce Dienes
https://quaker.ca/wp-content/uploads/2022/08/Quaker-dot-ca-updated.png
Bruce Dienes
2011-09-06 11:18:37
2011-09-06 11:18:37
Canadian Yearly Meeting- Annual Session 2011