There are several funds that support Quaker education, travel, and work.
Education Grants & Loans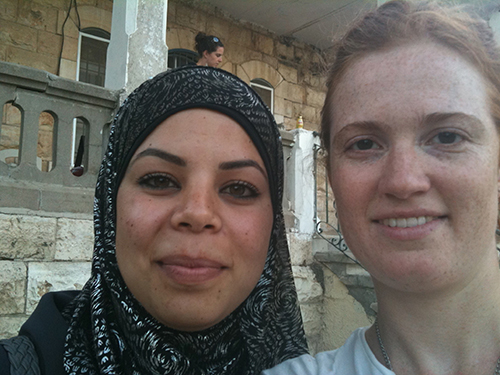 Education and Outreach Committee (E&O) offers grants and loans for Quaker educational opportunities and for travel to attend Quaker events, and supports referrals to other funds. E&O oversees the disbursement of grants and loans for members of Canadian Yearly Meeting (and, in exceptional cases, attenders) from within its own budget and from other independent funds. Applications are normally reviewed at the next scheduled E&O meeting. However, applications may be fast-tracked when time constraints dictated by circumstances outside the applicant's control require a decision before the next E&O meeting.
We have chosen to interpret education in a fairly broad sense. Examples of education include attendance at the Friends General Conference Gathering and a theatre workshop.
The maximum amount that any one Friend can be awarded in any consecutive three-year period is $1200, unless there are extenuating circumstances and unspent funds in the budget. A combination grant and loan may be awarded. A Friend may only receive the Pendle Hill Scholarship once.
As grants are taxable, grant recipients will be issued a T4 slip at year end.
Loans are interest-free. Loan repayment schedule is tailored to the ability of the individual to repay. A repayment period of up to three years is usual. Friends struggling with repayment obligations may apply to the E&O Grants and Loans Officer to restructure their repayment schedules.
Applications for a grant or loan must be accompanied by a Minute of Support from the applicant's Monthly Meeting. Friends receiving grants or loans from E&O are expected to submit a report of their experience to E&O. This report can be in the form of written text, or another medium such as a powerpoint presentation, blog, workshop plan, or video. The report will (with permission) be posted on this website for sharing with Canadian Friends and excerpts may appear in The Canadian Friend.
You can access an archive of previous reports from recipients at the bottom of this page.
Here is more information on E&O funds and how to apply:
Grants from the Canadian Friends Foreign Mission Board
​Funding for work overseas is available through the Canadian Friends Foreign Mission Board (CFFMB). These are grants of $1000-3000 for people working or supporting work overseas.
The primary intention of the grants is to help the spiritual growth of people or communities. This could include people travelling to help community development, buying hymn books, renting space for worship leading, or helping with programs of healing. The original purpose of the fund was to aid in missionary work. We don't do "missionary" work in the same way Friends in Canada once did, but we would like to keep a spiritual component to the work funded by the CFFMB.
Grant Application for Canadian Friends Foreign Mission Board (Word file)
Funds Overseen by Trustees
CYM Trustees can be contacted by emailing . Trustees are ultimately responsible for the disbursement of all of Canadian Yearly Meeting's funds. That said, they delegate immediate decisions and administration to many committees – like the funds described above, which are administered by Education & Outreach and the Canadian Friends Foreign Mission Board.
There are also several funds that the Trustees administer directly:
Sarah E. Richardson Fund: This fund, overseen by the CYM Trustees, is intended to support Friends travelling in the ministry in Canada.
Joseph P. Rogers Fund: This fund, originally intended to "aid aged ministers" is now interpreted as providing assistance to members of the Society of Friends who have rendered long and useful service to the Society.
Albert S. Rogers Fund: The purpose of this fund is undesignated and Trustees may make disbursements as appropriate. Trustees are prepared to consider awarding grants for new concerns from this fund.
For a complete list of funds established for a variety of CYM activities, see the Trustee Resources page and the pamphlet Quaker Trust Funds in Canada (PDF).
Quaker Youth Pilgrimage
The Quaker Youth Pilgrimage was active for over 50 years, enabling Young Friends ages 16–18 to learn about Quaker history and process, develop a stronger relationship with God, and experience the diversity of Friends' traditions and worship while traveling, living, and working on a service project together for a month during the summer.
The pilgrimage took place every two years and was jointly sponsored by the Section of the Americas and the Europe and Middle East Section of Friends World Committee for Consultation (FWCC). (Canadian Yearly Meeting is part of FWCC.)
In 2016, the program was suspended due to budget and staffing issues. In its place a Young Adult Friends Development Fund has been created. Its aim is to sponsor projects that enable Young Adult Friends (ages 18-35) to strengthen Quaker identity and meet peers at the international level, across different branches of the Quaker family, or across different variations of the same branch.
For information on the Young Adult Friends Development Fund and to apply for it, visit the webpage for the pilgrimage/fund.
You can also read one beautiful reflection from a Young Friend on the 2002 pilgrimmage.
Reports from Recipients
Here are some reports from past recipients of funding, to demonstrate how funds are being used, inspire potential applicants, and meet documenting guidelines from the Canada Revenue Agency.
| Date | Author |            Purpose of Funding |          Source of of Funding | Download |
| --- | --- | --- | --- | --- |
| | | | | | |
| --- | --- | --- | --- | --- | --- |
| 2019 | Carl Stieren | Friends General Conference | Quaker Studies Fund | DOC | |
| 2019 | Dana Bush | Quaker Wisdom School | Quaker Studies Fund | DOC | |
| 2019 | Isabelle Yingling | Friends General Conference | Quaker Studies Fund | DOC | |
| 2019 | Kirsten Ebsen | Woodbrooke College | Quaker Studies Fund | DOC | |
| 2018 | Ben Bootsma | Friend General Conference | Quaker Studies Fund | DOC | |
| 2018 | Barbara Heather | Truth and Healing Conference | Quaker Studies Fund | | PDF |
| 2018 | Jordan Kerr | Friends General Conference | Quaker Studies Fund | DOC | |
| 2018 | June Etta Chenard | Palliative Care Conference | Quaker Studies Fund | | PDF |
| 2018 | Margaret Slavin | Poetry Collection | Dorothy Muma Bursary | DOC | |
| 2018 | Zaley Warkentin | Gathering of Conservative Friends | Quaker Studies Fund | DOC | |
| 2018 | Sheila Havard | Fox's Footsteps Pilgrammage | Quaker Studies Fund | | PDF |
| 2017 | Sylvia Grady | Friends General Conference | Quaker Studies Fund | | PDF |
| 2017 | Andrew Gage | Friends General Conference | Quaker Studies Fund | DOC | |
| 2017 | Carol Bradley | Britain Yearly Meeting | Quaker Studies Fund | | PDF |
| 2017 | Rebecca Wolf Gage | Friends General Conference | Quaker Studies Fund | DOC | |
| 2017 | Ellen Helmuth | Friends General Conference | Quaker Studies Fund | DOC | |
| 2017 | Linda Taffs | Pendle Hill Sojourn | Pendle Hill Scholarship | DOC | |
| 2016 | Kirsten Ebsen | Friends General Conference | Quaker Studies Fund | | PDF |
| 2015 | Ruth Jeffrey MacLean | Meditation & Plainsong Workshop | Quaker Studies Fund | | PDF |
| 2015 | Linda Foy | Friends General Conference | Quaker Studies Fund | DOC | |
| 2014 | Glenna Janzen | Pendle Hill Clerking Workshop | Quaker Studies Fund | DOC | |