Several sessions were recorded from Canadian Yearly Meeting 2020, which was held completely online due the coronavirus pandemic. You can watch them as a vimeo playlist or individually below.
Quaker Leadings & Our Calling in these Times
with Alastair McIntosh (Glasgow Meeting)
Recorded Wednesday, August 12
The Coronavirus has been a wake up crisis of our time, "a basic call to consciousness", to borrow an expression from the Haudenosaunee "Address to the Western World" of 1977. It sits enfolded in a wider constellation of crises, or turning points, that include democracy, race relations and indigeneity, and coming on relentlessly, climate change. What can Quakers do and be? Should we merely add our weight to the voices of non-religious organisations that carry these interconnected concerns? Or might our tradition give us particular insights and experience that the wider world might value to be shared? Are we fit for purpose for the purposes to which the Spirit might call us in this century? What roots can we draw from, and what branches might bear fruit?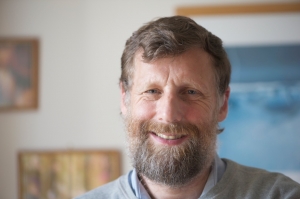 Alastair McIntosh will be known to some Canadian Friends for his delivery of the Sunderland P. Gardner lecture on PEI in 2015, entitled, Decolonising Land and Soul: a Quaker Testimony. A Scottish activist best known for work with land reform, he is an honorary professor at the University of Glasgow and the author of books including Soil and Soul: People versus Corporate Power, Poacher's Pilgrimage: an Island Journey, and to be launched in the UK the day after he delivers this lecture, Riders on the Storm: The Climate Crisis and The Survival of Being.
Defunding Criminal Justice
Transforming, Abolishing, and What Comes Next?
From Quakers Fostering Justice, part of Canadian Friends Service Committee
Joy Morris, Lethbridge Worship Group, Calgary MM
John Samson Fellows, Winnipeg MM
Dick Cotterill, Halifax MM
Recorded Wednesday, August 12, 2020
The Black Lives Matter movement has focused public awareness on the systemic racism and broad harms that are built into our existing criminal "justice" systems. "Defund the police!" has become a slogan. The criminal justice system has long been an area of concern for Friends, and this public dialogue presents an exciting opportunity to make real changes.

Members of CFSC's criminal justice program committee (Quakers Fostering Justice) will present a brief history of Canadian Quaker concerns with the "justice" system, along with some of the alternative models that have been used or are currently being explored.
Two Row on the Grand: A Learning & Reconciliation Journey
with Daniel Allen (Kitchener Area MM)
Recorded Tuesday, August 11, 2020
A highlight of Daniel Allen's Truth and Reconciliation journey has been his involvement in "Two Row on the Grand." This is a symbolic renewal of the Two Row Wampum treaty made more than 400 years ago between the Mohawks and the Dutch. It stated that both nations would paddle down the "river of life" on parallel paths, as friends close enough to help each other, but not so close as to disrupt each other's path.
Over the last four years, participants—both Indigenous and non-Indigenous—have canoeed and kayaked together, taking nine days to paddle the Grand River from Cambridge, Ontario to Port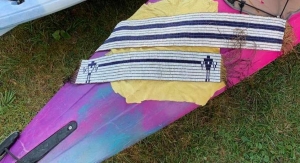 Maitland on Lake Erie. Each day included planned teachings, such as land-based teachings at an Attawandron village site, on-site camping at Kana:ta Village cultural center in Brantford, and paddling into a Pow Wow on Six Nations Reserve.
In this presentation, Daniel shares images and stories from this journey. He speaks about the relationships that have developed and deepened over these four years. A focus will be on the spiritual fruits of these relationships and how they ripple onward in his life.