Pre-CYM Gathering for Young Friends & Young Adult Friends
We welcome you to join us again this summer for the Young Friends & Young Adult Friends Pre-CYM Gathering at Camp NeeKauNis! Friends ages 13-35 will be gathering at Camp NeeKauNis from the evening of August 2nd to the evening of August 4th, when we will travel the short distance to CYM in Barrie as a group. This gathering follows the expressed desires of Young Friends at the NeeKauNis gathering in 2017, and with the hopes of bringing even more Young Friends together.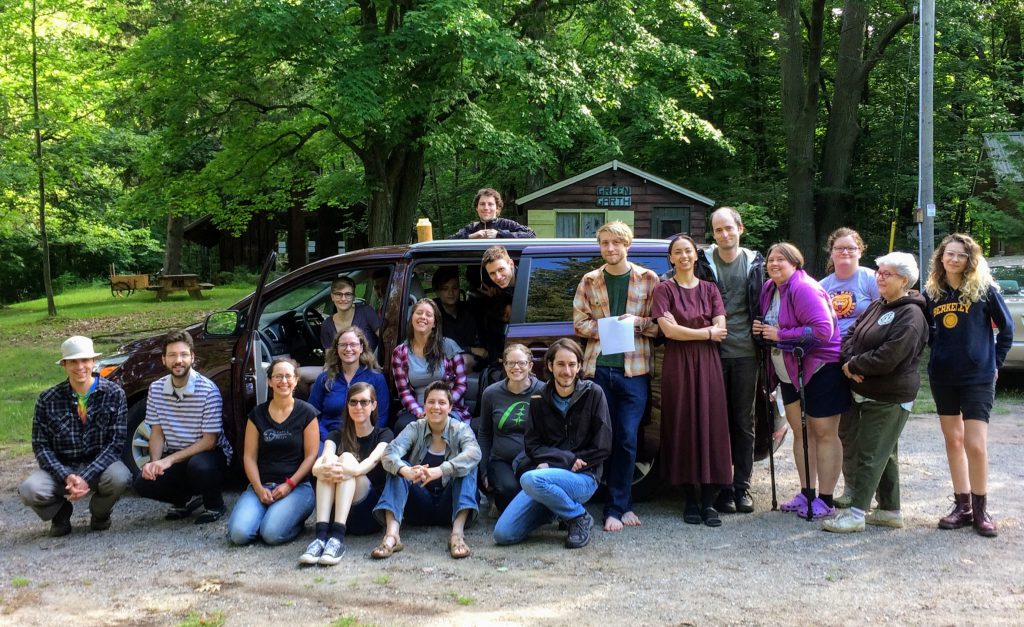 We're looking forward to bringing together many wonderful Young Friends and Young Adult Friends to share in each other's light. This is a great opportunity for those who have not had the chance to visit Camp NeeKauNis before, and for those who have never been to CYM and are looking to make some connections before hand! We hope to rejuvenate the Canadian Young Friends community and continue to discern our collective path forward, asking what we want to be doing and what makes sense for us.
There will be a fluid program with space for us to engage in camp activities such as swimming, drama, games, community art creations, service — as well as activities that lead us to share questions and experiences of our Quaker faith. You are also invited to bring musical instruments so that we can share in music and song.
There is once again substantial financial support for those wishing to attend the gathering.
For more information please contact  or visit the event's Facebook page.
To register, use the Pre-CYM Gathering Registration Form.
See you there!
https://quaker.ca/wp-content/uploads/2022/08/Quaker-dot-ca-updated.png
0
0
editor
https://quaker.ca/wp-content/uploads/2022/08/Quaker-dot-ca-updated.png
editor
2018-02-14 15:40:32
2018-06-30 11:21:34
Pre-CYM Gathering for Young Friends & Young Adult Friends