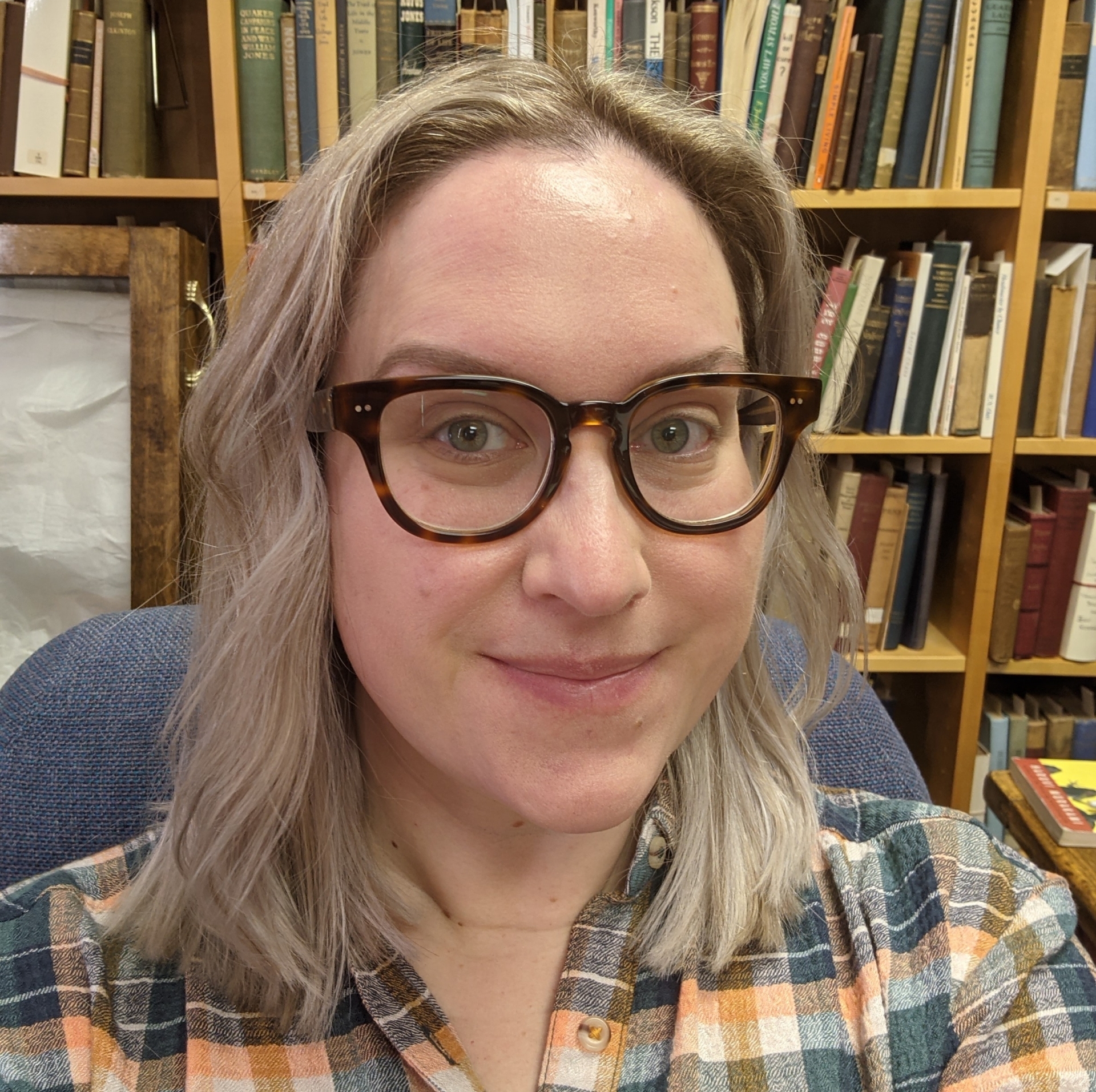 Welcoming a new archivist
The Canadian Yearly Meeting Archives Committee would like to welcome our new archivist Michelle Tolley! Michelle comes with experience of having worked as a library technician at Pickering College, which hosts the CYM Library and Archives. It was while she was working for Pickering College that she was offered the opportunity to do some processing for the Canadian Yearly Meeting Archives. This experience made her excited about working in archives and she pursued a masters' degree to become an archivist. One particular aspect of archives that excites Michelle, is that the "archives provide an unbiased history in the original form as the document can be viewed before writers have added their interpretation."
Michelle was introduced to Quakers while working at Pickering College. She appreciated that Pickering College was run according to Quaker values and would attend Meeting for Worship at Pickering College. Michelle found the Quaker approach to worship a refreshing experience, appreciating how Friends worshiped in silence and spoke informally out of this silence. Through worship and working in the archives, Michelle also learned how Quakers focused on social justice issues.
Working in the Canadian Yearly Meeting Archives Michelle came to appreciate that social justice and environmental issues are not a new value for Quakers in the 21st century, as she has come recognize these values as an integral part of Quaker values in 1700 and 1800's. Michelle discovered that the Quakers have been working with Indigenous people and on truth and reconciliation prior to any other faith community. She could also identify that Quakers are very accepting of people from different cultures and the LGBTQ community.
As Michelle explores the Canadian Yearly Meeting Archives, she is excited to see the treasures that are to be found in the vault and the Dorland Library. She recognizes the challenges that many Friends and researchers have in accessing the Canadian Yearly Meeting Archives. Having the Canadian Yearly Meeting Archives in Newmarket, Ontario, at Pickering College makes it a challenge for some to access the archives in person. She wants to work to make the archives more accessible by developing a searchable on-line index. Then when you make an appointment to visit the Canadian Yearly Meeting Archives in person, your information can be easily retrieved and ready for you. Michelle advises that as information becomes available on-line, the Canadian Yearly Meeting Archives website will be updated – so stay tuned to the website!
https://quaker.ca/wp-content/uploads/2022/02/photo-Michelle-2021-11-29-copy-1-scaled-e1644222582154.jpg
1913
1920
editor
https://quaker.ca/wp-content/uploads/2022/08/Quaker-dot-ca-updated.png
editor
2022-02-07 03:03:47
2022-02-07 03:31:56
Welcoming a new archivist