Quaker Study – Testimony to Simplicity Pt 1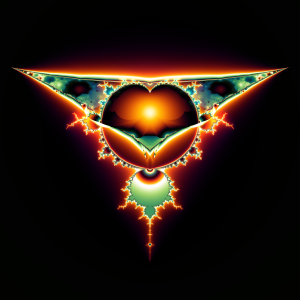 Mark Burch, our Quaker Study leader, has devoted himself exclusively for 20 years to the study of simplicity. It's been like a fractal diagram: the more you look at it the more it reveals.
Drawn to simple living pre-Quakers, Mark published his first book on voluntary simplicity in 1995;  since then he has published seven more.  Simplicity drew Mark to Friends in 2006, not the other way around.
He's felt blocked inside about what to say to Friends about what Friends have said about simplicity. This is what Mark has to say.
Testimony = something like praxis: belief/theory plus practice
James 2: 14-18 says,3 "What good is it, my brothers, if a man claims to have faith but has no deeds? Can such faith save him? Suppose a brother or sister is without clothes and daily food. If one of you says to him, "Go, I wish you well; keep warm and well fed," but does nothing about his physical needs, what good is it? In the same way, faith by itself, if it is not accompanied by action, is dead. But someone will say, "You have faith; I have deeds." Show me your faith without deeds, and I will show you my faith by what I do."
Early Friends were probably very familiar with this passage. Simplicity is a way of life, and not just a belief system or a critique of consumer culture.  How does our talk match up with our walk?
Many Quaker perspectives about simplicity:
Robert Barclay – original thinker about the theology of our fellowship, warned against over-involvement in "the world", which involved too strong an attachment to material things.  He urged simplicity as a means of minimizing distractions from spiritual work.  Simplicity was an outward expression of an inward transformation.  It was both a hedge against negative influence from world and a light from the renewed soul.
John Woolman – overconsumption of luxuries causes oppression, and is one of the causes of war.  Consumerism endangers people!
Millward Young – depletes and diverts resources
Richard Grey (worked with Gandhi) – simplicity is "organization of life for a purpose".
More thoughts on simplicity:
Plain living is intended as a visible public witness to spiritual values, and an outward sign of conversion.
Simple living is also environmental stewardship – a step in a positive direction for the planet.
Simplicity holds out a lifestyle that promotes personal well-being.
Simplicity is the practice of framing every aspect of life with an inner reference point: the light, the Spirit, etc.
Not all friends agree on these matters!  Margaret Fell thought that George's asceticism and the early dress code as a "silly poor gospel".  Mark is with Margaret Fell on simplicity – we need colour and laughter.
Positive asceticism: when we forgo things we might enjoy for the sake of something we value more. e.g. Athletes avoiding food, lifestyle that undermines their performance.
Negative aceticism: avoiding things that are "bad" for us. Mortifying the flesh, as it were.
Media coverage of voluntary simplicity tends toward negative aceticism.
Seeking God First is what constitutes integrity toward Christ.  Simplicity shouldn't be subordinate to integrity or any of the other Quaker testimonies.
What can we say now, in the 21st century?
We see a great deal of bobbing and weaving around the issue of simplicity.  Our traditional way of observing simplicity was with plain dress, plain speech, temperance, etc.  But in the last 100 years or so, simplicity has been marginalized in Friends discourses.  Only 5 of 400 Pendle Hill pamphlets deal with simple living.  (That's in 85 years of publishing)
Mark's teaching this week will show us that simple living is the single most powerful means of living out ALL the Quaker testimonies!
Reflection Questions:
In practical terms, what does living simply mean to you?
How are you living the testimony of simplicity right now?
What difference do you think the decision to live simply makes in terms of issues like environmental sustainability, peace, the priority you give to spiritual development, the quality of your family life, your own well-being?
Part 2 tomorrow, August 12.
https://quaker.ca/wp-content/uploads/2022/08/Quaker-dot-ca-updated.png
0
0
Catherine Novak
https://quaker.ca/wp-content/uploads/2022/08/Quaker-dot-ca-updated.png
Catherine Novak
2014-08-11 14:27:16
2014-08-24 13:03:12
Quaker Study – Testimony to Simplicity Pt 1