Some of you will have had the pleasure, as I did, of attending Mark Burch's Quaker Study sessions at CYM in August (available to watch in the Video section of our Resources page). Mark talked about simplicity, and what it means to us and to others when we choose to live a more simple life. If you were inspired by Mark's lectures, if you enjoyed his gentle and friendly presentation style, you may be delighted to know that Mark is one of the Friends available to come and visit your Meeting through the CYM Visitation Program! How cool is that! 
Maybe simple living isn't what your Meeting needs to hear about right now. Maybe you're struggling, as many of our Meetings are, with what eldering means, and how to develop the gifts of eldership. If so, you could have Ellen Helmuth, Margaret Slavin, Laurel Beyer, or one of our other seasoned Friends come for a visit.
What about help with managing conflict in your Meeting? Unless you're that mythical Meeting that never has conflict, you might be interested in inviting Bruce Dienes, Lesley Read, or Elizabeth Azmier Stewart – just some of our Visitors with excellent skills in conflict management. Whether it's resolving a conflict or learning how to live with conflict in better ways, we can help!
Quaker process? We've got all the heavies: Marilyn Manzer, Dana Mullen, Anne Marie Zilliacus, Elaine Bishop, Jane Orion Smith, Dan Cooperstock, and many more.
Why would a Meeting invite someone from another Meeting, when many of us have these resources right at home? Well, we know that people accord more respect to people they don't know as well – the 'prophet in his own town' syndrome. A Friend who has been invited to speak on a particular subject may draw more people, and be listened to more closely, than a member of the home Meeting. Also, bringing in someone from another Meeting means that everyone in your Meeting can participate in the discussion or event. Having a visitor can revitalize and engage your Meeting.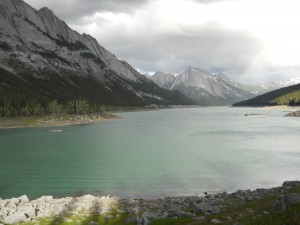 Here's what Friends had to say after having Visitors at their Meetings:

.      I always find our retreats nurturing. This one especially as we were so much more focused and a thread ran through the weekend making it feel like a whole. 
.      It brought the meeting together in a focus on the origins of Quaker Faith and Practice and will serve as a base for us moving forward as a meeting.
.      I hope it made us familiar with Quaker process and will help the Meeting be more aware of the discernment process and Friends' reasons behind the testimonies.
.      I feel a stronger connection to meeting members who were present. I think the experience probably fostered the feeling of community among all of us.
.      I think our meeting benefited from learning together, from better grounding in the early roots of Quakerism, and from meeting spiritually grounded Friends from other meetings.
.     This has been a rich and spiritually enhancing experience.  
.      … it was nice to relax into being strictly a participant, not a facilitator or process designer.
.      Having a week long visit made certain kinds of nurture possible that wouldn't have been otherwise.
.      [Having visitors] helped some people feel supported by the unity of the body of Canadian Yearly Meeting.
.      … we may have the beginning of a process we can continue, for nurturing and transforming relationships.
.      Let's keep this valuable process going. Quakers come from diverse religious backgrounds and our two travelers gave us a lot of interesting Quaker history and allowed us to share our diverse belief in a respectful and tactful way.
.      This is great and I highly recommend other Meetings take advantage.
.      Having fresh eyes is especially helpful in seeing beyond the limits of ourselves
.      Do it!!
My own Meeting recently had visitors from Friends General Conference, and it was a delight to get together for food and learning, and to see 50-60 Friends in the room instead of the usual 20-30. That's what having visitors does.
So what are you waiting for? What would Friends in your Meeting most like to learn? What might strengthen or improve the health of your Meeting as a whole? Where are the gaps in knowledge or experience? There are all kinds of topics available to choose from, and all flavours of Quakers available to come visit. If you don't see what you need, just ask. Remember too that the ability to afford a visitor shouldn't be a barrier. If you need help, we'll find it.  Just ask.
 Stephanie Deakin
CYM Visitation Program Coordinator
https://quaker.ca/wp-content/uploads/2022/08/Quaker-dot-ca-updated.png
0
0
Eren Cervantes
https://quaker.ca/wp-content/uploads/2022/08/Quaker-dot-ca-updated.png
Eren Cervantes
2014-10-03 13:58:58
2019-04-10 16:38:20
On Visitation