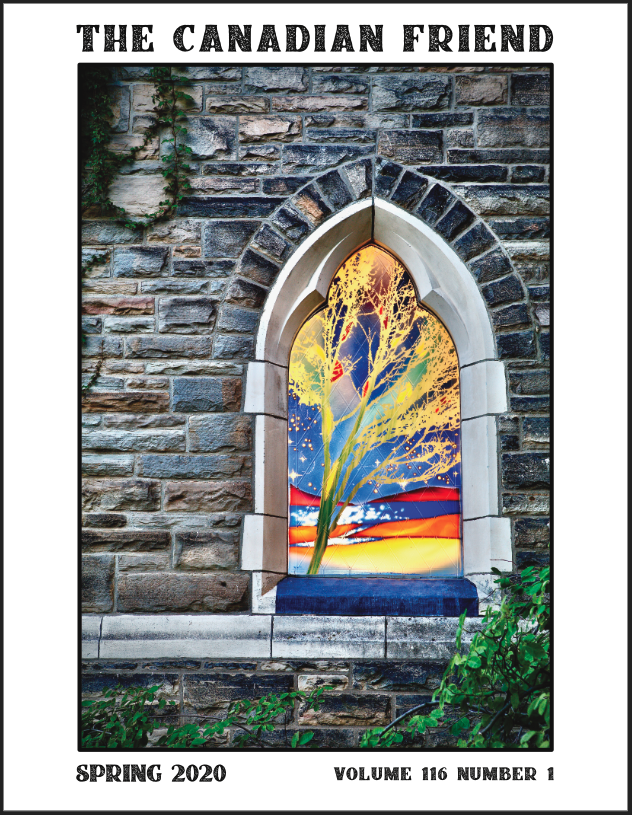 Igniting Quaker Spirituality: The Canadian Friend is looking for an editor!
Calling all creative minds and editing enthusiasts! Canadian Yearly Meeting (CYM) is embarking on an exciting journey to redefine The Canadian Friend, our cherished publication. We are searching for an Editor who can infuse it with a vibrant and profound spiritual essence. If you're passionate about nurturing faith communities and eager to contribute to Quaker life in Canada, this is the opportunity for you!
Read and download the Request for Proposal here.
To be part of this project, you must meet the following criteria:
Editing expertise: Bring your experience in editing publications, planning content, and providing editorial guidance. Familiarity with working alongside volunteer authors is a plus!
Design wizardry: Let your creativity shine through as you edit, design, and produce three captivating issues of The Canadian Friend. You'll need to utilize communication software like Adobe Creative Suite, Canva, and Affinity Publisher.
Master of logistics: Take charge of the production and distribution process. Liaise with printers and mailing houses, ensuring smooth coordination and up-to-date subscriber lists.
Quaker fluency: Immerse yourself in the world of Quakerism, understanding the unique terminology and tone that resonates with our community.
Collaborative spirit: Communicate effectively with CYM staff, volunteer committees, and Quakers from diverse backgrounds, fostering a sense of unity and shared vision.
Portfolio and references: Impress us with three samples of your past work and provide references for similar projects you've undertaken.
We want to hear your vision and plans for The Canadian Friend.
Send your questions to by July 15. Submit your proposal as a single PDF to by September 1. Don't forget to include "RFP Canadian Friend" in the subject line, and provide your business name and contact information in the body of the message.
We very much look forward to hearing from you.
RFP Timeline:
RFP distribution: June 22nd
Deadline for questions: July 15th
Answers to questions: July 30th
RFP submissions close: September 1st
Shortlisted vendors notified: September 8th
Vendor presentations: Week of September 18th
Vendor selection: September 29th
https://quaker.ca/wp-content/uploads/2020/11/2020-Issue-1.png
815
632
hollyks
https://quaker.ca/wp-content/uploads/2022/08/Quaker-dot-ca-updated.png
hollyks
2023-06-22 17:19:41
2023-07-28 14:44:59
Igniting Quaker Spirituality: The Canadian Friend is looking for an editor!