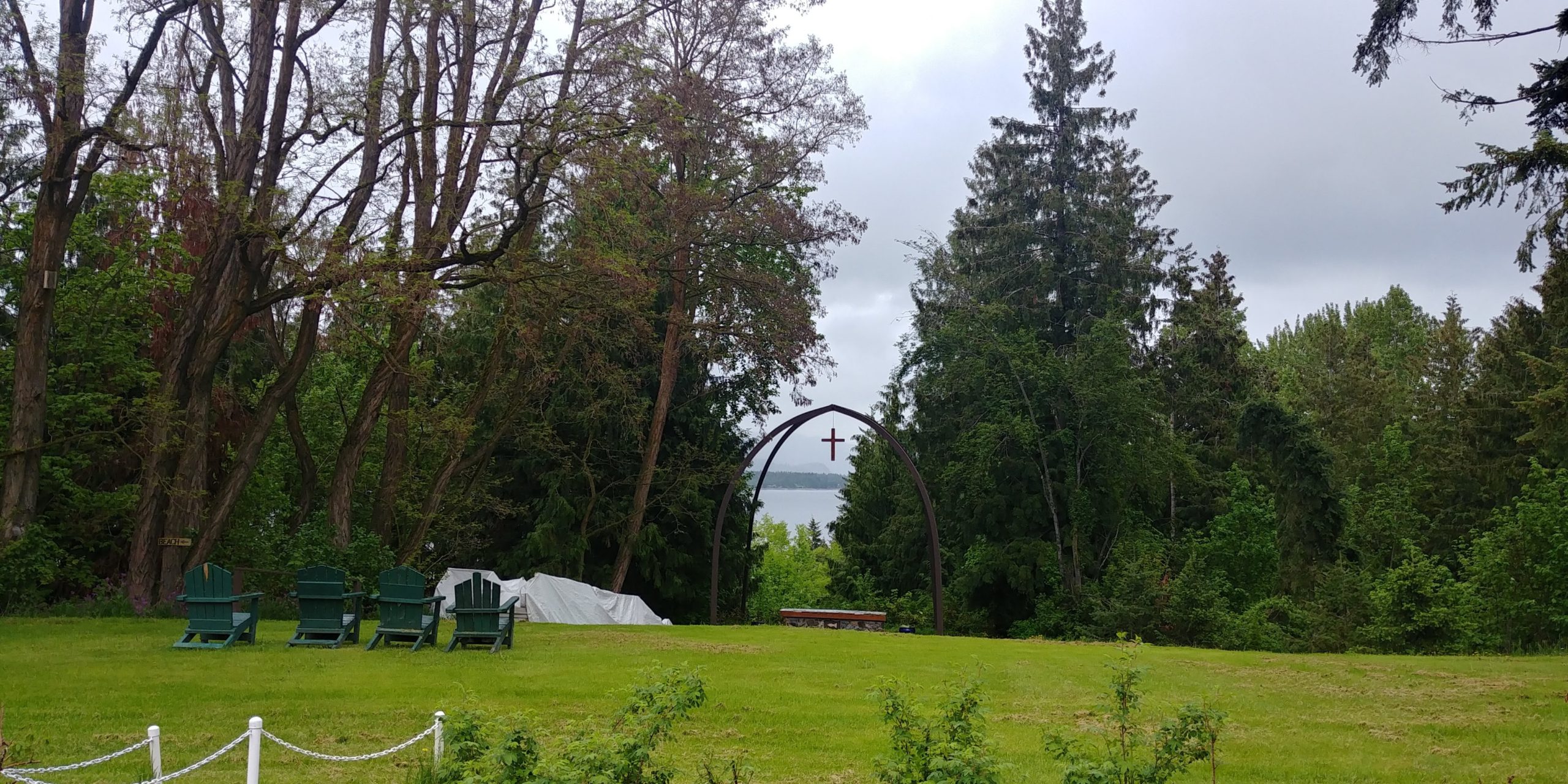 Epistle from Western Half-Yearly Meeting, Spring 2020
Many Quakers in Western Canada normally come to Sorrento, BC, in May for an intergenerational gathering – Western Half-Yearly Meeting. This year the gathering happened on-line – a first for Canadian Friends.
Here is a message from the Friends who attended.
Epistle from Spring Western Half-Yearly Meeting, 2020
As prepared by the Epistle Committee (not formally approved due to online gathering format)
For the first time in the history of Western Half-Yearly Meeting, this Spring we gathered electronically, rather than in person in Sorrento, BC, due to the COVID-19 pandemic. This was a unique experience and we thank the Clerk, Continuing Meeting of Ministry and Council and all Friends who stepped forward to make this meeting possible. At the same time, we grieved the fact that we weren't able to make the pilgrimage to Sorrento Centre to gather together in person.
Dozens of Friends gathered in a series of Zoom meetings and break-out sessions. While there were many familiar faces, we were also blessed by some Friends who had not attended WHYM in many years or who were attending for the first time, who probably would not have been able to join us in person. Other Friends who had less access to, or were less comfortable with, the technology may have felt excluded.
The Gathering began on Friday evening with an intergenerational activity in which small groups recalled our best memories of past gatherings and discussed our hopes for WHYM gathering. This was followed by an on-line "family night" in which Friends shared videos and performances showcasing their talents.
Many Friends gathered on Saturday and Sunday morning in worship sharing. An abbreviated Meeting for Worship for Business on Saturday was followed by a memorial meeting to remember Friends who had passed during the year.
Special Interest Groups on Saturday and Sunday allowed Friends to explore how to make CYM more sustainable, how to meet from a distance when Friends have different levels of access to and comfort with technology, how to discuss climate change and the appropriate ways to define anti-semitism.
Saturday ended with an open meeting of Meeting of Ministry and Council, followed by an evening session with staff from the Canadian Friends Service Committee.
On Sunday morning, Meeting for Worship was the largest of the Zoom meetings, with 75 Friends joining from over 60 devices.
Through the weekend, Friends, and especially Young Friends, were able to meet in smaller groups or one-on-one using an online platform called Discord, which was new to many of us. Despite the struggles (for some) of the new software, Friends persevered and enjoyed chatting, singing in the evening and playing games.
These online meetings brought to mind Jesus' teaching, "When two or three are gathered in my name, I am there." While we look forward to worshipping together in person, some Friends were surprised by how strongly we experienced the Spirit among us. Many of us experienced deep, spiritual connections, despite being separated by distance and despite some technical challenges. However, others felt that the lack of personal contact was a barrier to reach the depth that we can in person.
Electronic communications, and how to navigate them as Friends, brought with it unique questions – as when one Friend asked if a typo could be a gleaning. A global Zoom outage at the start of a session that prevented Friends from hearing one another prompts a query: Can we wait expectantly in the silence when faced with technical challenges beyond our control?
The Epistle Committee itself felt the limitations of an electronic gathering, in working across time zones and with the distractions that came from not being gathered together at the retreat centre. In addition, the shortened electronic gathering schedule did not provide for a time for the formal approval of this epistle. We offer it in any case as a summary of the first gathering of its kind.
We are uncertain about when and how requirements of social distancing will ease and when it may be possible for us to meet in person again. This raises the possibility that this will not be our last electronic gathering, or that some future WHYMs will have a combination of in person and electronic aspects. While this gathering was not the same as in past years and we missed the camaraderie and intimacy of being physically together, we found that there were still important opportunities for spiritual nurture.
While we could not meet in person, we are grateful that this year's electronic gathering has provided spiritual nurture and grounded us so that we can go out into the world and continue to do God's work during these strange and often difficult times.
https://quaker.ca/wp-content/uploads/2020/05/WHYM-2019-scaled.jpg
1280
2560
editor
https://quaker.ca/wp-content/uploads/2022/08/Quaker-dot-ca-updated.png
editor
2020-05-24 00:00:00
2020-11-19 20:23:45
Epistle from Western Half-Yearly Meeting, Spring 2020