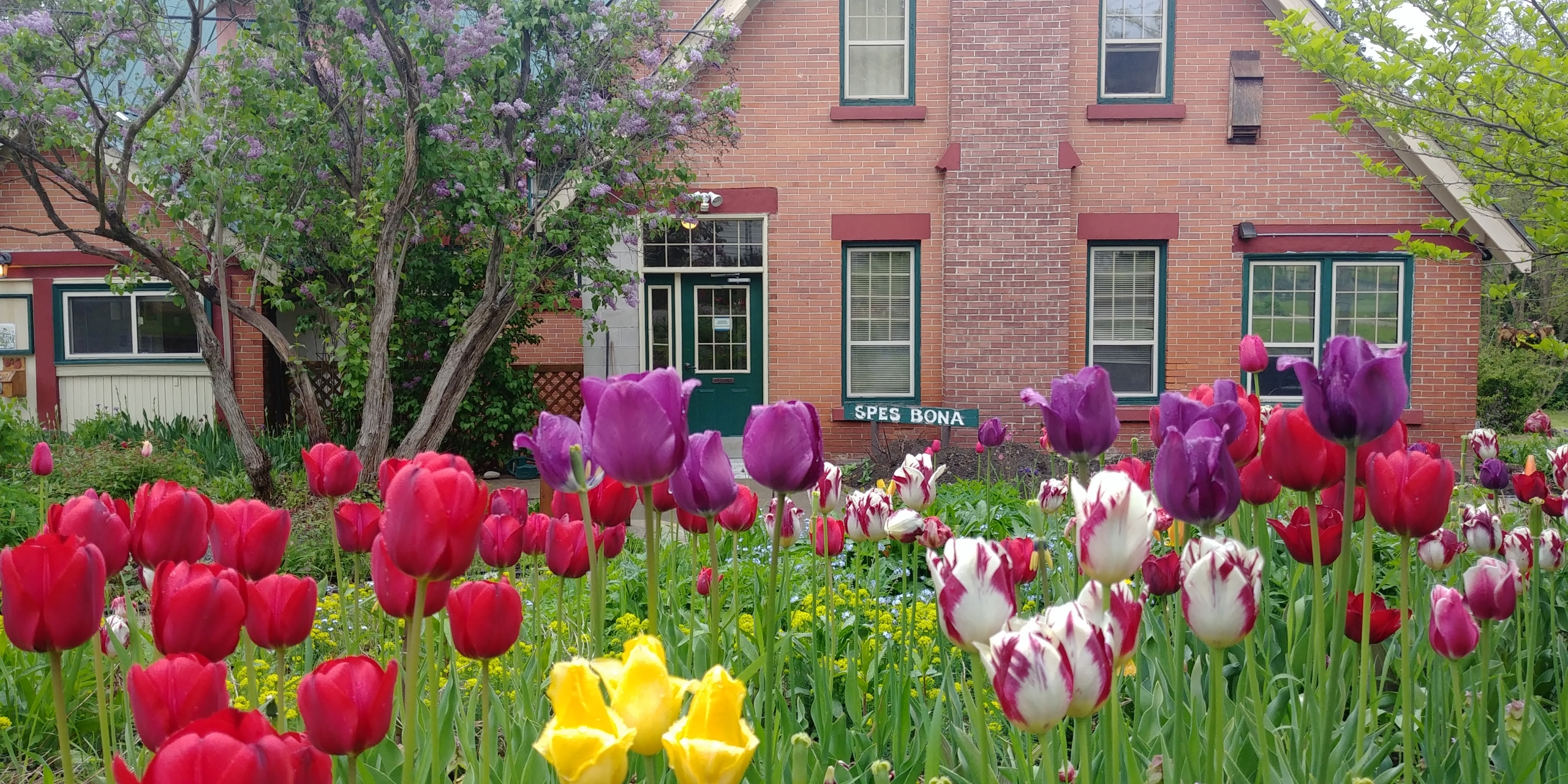 Epistle from Western Half Yearly Meeting (Spring 2019)
To Friends everywhere:
We gathered for the forty-fifth Western Half Yearly Meeting (WHYM) at the Sorrento Centre in BC. It is our beautiful home for the spring gathering, located on the shores of Shuswap Lake on the traditional unceded territories of the Secwepemc people.
Our intergenerational gathering was gracefully facilitated by a young adult Friend. We were invited to find commonalities, first in pairs, then pairs of pairs, and in groups of eight. This unhurried sharing brought forth recurring feelings of acceptance among family and friends. It led to a gathered Meeting for Worship, with a silence so deep many were reluctant to give it up, lingering after the meeting had closed.
The children's program was bursting with children this year. Of the 79 people attending WHYM, 21 were 18 and under, and 37 were under 37. Remote and isolated Friends joined us, expressing appreciation to be sharing in the wider spiritual community of Friends.
We missed some WHYM elders who could not make it this year and expect that they would have rejoiced at seeing the renewal and ongoing vitality of the gathering.
Looking up at the forest-fire scarred hills around the Sorrento Centre, we could see the weekend's rain as a blessing.
On Saturday evening, Meredith Egan, formerly of Canadian Friends Service Committee and now an author, led us through an interactive program of sharing and guided reflection on self-care in these savage times. Conversations continued on the theme of curiosity and self-care throughout the weekend. As Quakers, we often engage with difficult global challenges, including the climate crisis, and may wish to consider how we can introduce queries and advices related to self-care.
The nine Special Interest Groups offered this year ranged from the personal spiritual expression through CYM concerns to activist engagement. They were: Walking Meditation, Sacred Round and Chants, Spiritual Vaccine Against Cults, The Value of Committees of Care, CYM Visitation Program, CYM Funding Balancing Needs, Fairness and Equity, Indigenous Rights and Relationships, Climate Change and the Oil Sands, and a SIG which practiced a Young Friend's play entitled "What was Nature?"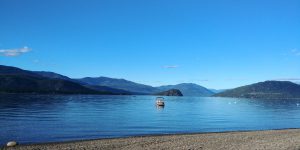 A memorial meeting was held to remember Friends who have died.
WHYM Ministry and Counsel provided a thoughtful report that expressed how we encourage children throughout the Sunday Meeting for Worship. We continued the experiment of extending Meeting for Worship by beginning 20 minutes earlier. This allows for a settled beginning to meeting for worship, uninterrupted by latecomers or restlessness before the larger body of Friends, including children, join for the following hour-long meeting.
The schedule facilitated many opportunities for social connection between friends and between generations. Campfires, balancing, song circles, shared rides, worship fellowship groups, shared meals and cabanas, walking together, volunteering, childminding, and preparing together for family night are all ways Friends connect with each other.
The rhythms and traditions of Spring WHYM sustain many friendships and connections across Western Canada.
https://quaker.ca/wp-content/uploads/2019/05/WHYM-tulips-2-scaled.jpg
1280
2560
editor
https://quaker.ca/wp-content/uploads/2022/08/Quaker-dot-ca-updated.png
editor
2019-05-22 18:00:07
2020-11-19 21:46:37
Epistle from Western Half Yearly Meeting (Spring 2019)