Canadian Young Friends' Yearly Meeting Epistle 2016
This week in Camrose (August 6 – 13, 2016) held a great diversity of experiences for Canadian Young Friends' Yearly Meting (CYFYM); deep conversations, shared laughter, gathered meetings for business, and involvement in rich Canadian Yearly Meeting (CYM) programming made this gathering an impactful experience. Our session also included challenges that brought us together and helped us to follow leadings of the Spirit. A significant outcome of the week was our discernment to give CYFYM a hiatus, which we enter into with some sorrow but also expectancy for future leadings.
Some of our daily smiles this week have come from memes in the Daily Quacker, CYM's daily home-made news bulletin. These memes were composed of an image of George Fox with a short comment or joke written over top. We've created a few memes to reflect some of the experiences we've had here in Camrose.
Although CYFYM will be taking a hiatus, there are also things we are looking forward to…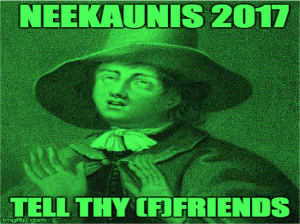 We enjoyed the presence of young friends who accompanied us for short visits during the week, bringing new energy and connections…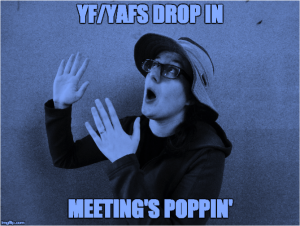 This year we were excited to have young friends join us who we had seen in the children's program in previous years. For example…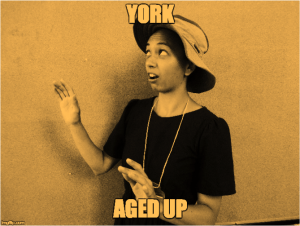 When some young friends arrived at the airport they waited for their carpool van to show up and it turned out to be a lot better…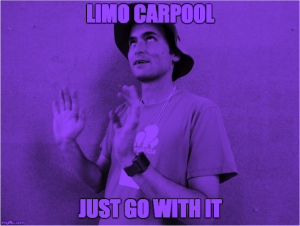 Meme 5: "Few in number- extra potent"
Although there may have been few of us this year…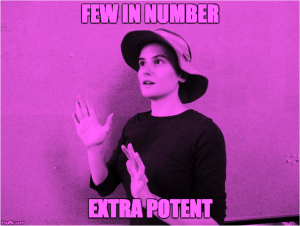 We heard from young friends about Quaker events in the world…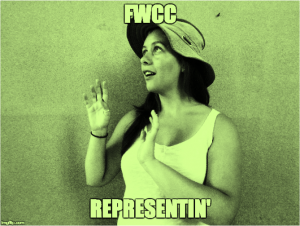 If you couldn't find someone throughout the week there was usually a reliable explanation…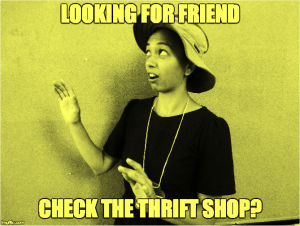 This week held powerful moments in which we were able to come to unity on difficult discernment…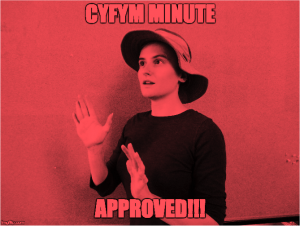 We enjoyed singing with (F)riends in the evenings and despite our best attempts to engage local staff…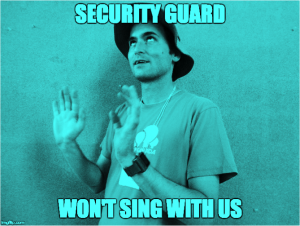 We shared a week with many wonderful moments to carry home with us….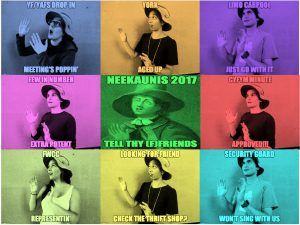 Canadian Young Friends' Yearly Meeting 2016
https://quaker.ca/wp-content/uploads/2022/08/Quaker-dot-ca-updated.png
0
0
Eren Cervantes
https://quaker.ca/wp-content/uploads/2022/08/Quaker-dot-ca-updated.png
Eren Cervantes
2016-08-26 14:15:37
2016-08-26 14:15:37
Canadian Young Friends' Yearly Meeting Epistle 2016