Canadian Quaker Courses Free Online
NOTE: Registration for these courses is now closed.
Please keep an eye on our News page for upcoming courses.
---
E&O's winter semester courses begin this January — the registration deadline is December 15!
Two courses will be offered: "Introduction to Quakers and Friends' Ways" and "Quaker Faith and Practice."
Late registrants can sometimes be accommodated — so don't hesitate to contact us — but priority goes to those who register by the deadline!
Introduction to Quakers and Friends' Ways
How did Quaker faith come to be based on direct experience rather than authority?  How can a Quaker community nurture how we live, work, worship, and make decisions?  Introduction to Quakers and Friends' Ways is a free online course that explores the origin of Quaker testimonies, such as the traditional peace testimony and testimony of equality, in Canadian Friends' history and beyond. It also invites participants to deepen their understanding of the role of Monthly Meetings in Quaker life.
Topics include: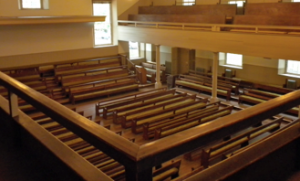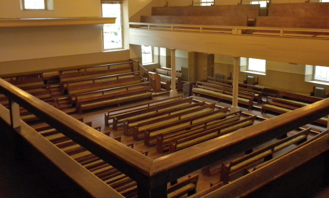 experiencing the Spirit;
early Friends in Canada and the World;
Quaker Decision-Making;
living the Spiritual Community.
New attenders as well as experienced Friends will find opportunities to grow in this course, which meets online once per week for 6 weeks starting in mid-January.
Register for the Introduction to Quaker and Friends' Ways course
Quaker Faith and Practice
Would you like to share and learn about the varieties of ways people "do" Quakerism?  Do you wonder how Friends know when to speak during worship? Quaker Faith and Practice is another free course starting in mid-January.  This course will explore some of the many ways that Quakers worship in expectant silence, listen spiritually to build peaceful communities, read and write spiritual journals, and make business decisions in large and small groups by "coming to unity" in the "sense of the Meeting."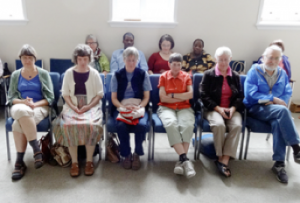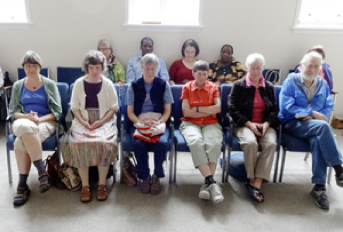 The course will explore themes like the following:
That of God in everyone
No end to divine revelation
What is Heaven on Earth?
Quaker Mysticism
This group will also meet online once per week for 6 weeks, use queries to nurture spiritual growth, and explore the foundational book Faith and Practice of the Canadian Yearly Meeting, This book documents the spiritual insights of Canadian Quakers past and present, as well as including text from other times and places such as the historical "Advices and Queries."
Register for the Quaker Faith and Practice course
When do these courses run?
Introduction to Quaker and Friends' Ways
Session 1: 8:00pm EST Wednesdays, January-February 2018
Session 2: January – February 2018 (day and time determined through registration process)
Quaker Faith and Practice
January – February 2018 (day and time determined through registration process)
*Multiple courses may be offered if registration number warrant. The scheduling of any additional courses will accommodate as many people as possible.  Are you considering signing up? Do you need more information?  Contact the  organizing committee for more information.
How do the courses work?
A short reading will be provided before each session.  The weekly online sessions will use video or audio conference, depending on the technology available to those who sign up, and will include worship, exercises, reflections on readings, and opportunities to apply the learning to our own lives.  You can see examples of previous course materials here:
Introduction to Quakers and Friends Ways Learning Resource
Quaker Faith and Practice Learning Resource
The courses are offered by Canadian Yearly Meeting's Education and Outreach Committee. You can contact the organizing committee for more information.
Both Courses are Free of Charge
However, we warmly welcome any donations you are able to give, to support future courses and other work of Canadian Yearly Meeting.  You can donate online, by mail, or by phone.
Facilitators
David Summerhays, an experienced facilitator from Montreal Monthly Meeting, will lead one course, or multiple sessions of the same course.  Previous participants have said,
"I think David has a real gift.  He was able to move us along, without me feeling hurried. He asked open-ended questions, which moved the discussion to the most interesting places."
"David was also very conscious of assisting those having technical/language difficulties."
"He has a welcoming and non-threatening approach and was very clear that he thought of himself as a participant eager to learn as much as everyone else from the experience."
"David did a great job making the space safe and promoting discussion. [It] didn't feel overly academic."
Arwen Brenneman, an experienced facilitator from Vancouver Monthly Meeting. She been part of the Quaker community most of her life and has a background in information technology. She recently joined Education and Outreach's list of contract course facilitators, and looks forward to teaching her first online course this winter!
What are people saying about Canadian Yearly Meeting's online courses?
The course "was very meaningful to me. I have been circling the Quakers for a few years now and it helped me decide that it's right for me."
"The real thing that made this course meaningful was the connection I made with other friends."
"I had an opportunity to communicate with Friends I did not know and that was worthwhile."
"As someone who is new to Quakerism, I found the outline very informative. I appreciated the conversation with others, as it prompted a wider perspective of the topic under discussion and also allowed me to see some of the variety of the Quaker culture beyond the meeting I have been attending. My meeting was interested in my experience of the course."
"The big Ah-Ha's for me were around understanding what waiting in the light means for me, and what that sense of being connected to God means for me."
Contact Us with Questions or for More Info
For more information, contact the organizing team at .  We look forward to meeting you!
https://quaker.ca/wp-content/uploads/2022/08/Quaker-dot-ca-updated.png
0
0
editor
https://quaker.ca/wp-content/uploads/2022/08/Quaker-dot-ca-updated.png
editor
2017-12-06 02:04:13
2021-02-20 01:09:26
Canadian Quaker Courses Free Online