Call for Submissions for The Canadian Friend Fall Issue: 'Reflections on the Fallow Year'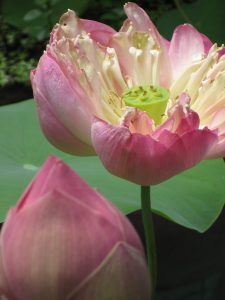 Calling all Canadian Quakers to submit your artwork, articles, poetry, reflections, photography and news for the next edition of The Canadian Friend! The fall issue's theme is 'Reflections on the Fallow Year'.
Canadian Yearly Meeting (CYM) will not meet all together as a gathered community in 2017, choosing instead to have a "fallow year" from the annual CYM Gathering (CYM-in-session).
The decision was initially considered for financial reasons, but quickly took on deeper meaning: to take the opportunity for rest and renewal, to focus on nurturing community in its different forms, to explore new opportunities for Spiritual growth, to gain fresh perspective on our practices and ways of doing business:
"A fallow year does not mean an infertile or moribund one, but instead connotes rest and renewal. We can consider 2017 as a 'sabbatical.' From biblical times the idea of Sabbath, the seventh day, was a day set aside for the nurture of the soul, when the people were called from their own work to do God's work on God's day, which belongs to God. In working the land, the people were under obligation to obey this call in the same way for the fallow year – usually every seven years – which was also seen as a Divine message that the land should rest, ploughed and harrowed, but not planted." (CYM Continuing Meeting of Ministry and Council)
The Fall 2017 issue of The Canadian Friend invites you to share your reflections on the fallow year, and the spiritual practice of taking time set aside for rest and reconnection:
What can we as the Canadian Yearly Meeting community of faith learn from our fallow year?
Have you ever taken an intentional period of time set aside from daily life for the purpose of renewal – a sabbatical, retreat, or break due to burn-out? What was your experience, and what new insights did you gain?
What is your experience of community among Canadian Quakers, and what has this meant to you? Have you had a new or particular experience of community during this past year?
What can the Biblical practice of taking time for Sabbath, for sabbatical, or to lay fallow teach us today?
Have you had a new experience or discerned new awareness as a result of CYM's fallow year?
Deadline for submissions is September 25th (note the revised deadline).
All submissions are welcome. (Don't forget visual content!) Send your contribution to: .
https://quaker.ca/wp-content/uploads/2022/08/Quaker-dot-ca-updated.png
0
0
editor
https://quaker.ca/wp-content/uploads/2022/08/Quaker-dot-ca-updated.png
editor
2017-09-05 21:19:56
2017-09-24 09:13:44
Call for Submissions for The Canadian Friend Fall Issue: 'Reflections on the Fallow Year'