Post from Steve, January 20:

We are into the first full day of the conference. Unfortunately, Christine's flight from Lima was cancelled and she still had not arrived at the time of writing this.
There are over 300 people here from all around the world. Spanish is the primary language, but all plenary worship and business sessions have translation between Spanish, English and French. I am meeting many people I met at the World Plenary in Kenya and in other FWCC gatherings. In my small home group we have Friends from South Africa, England, Ireland, Peru, United States, Canada, Georgia (the country), and Russia.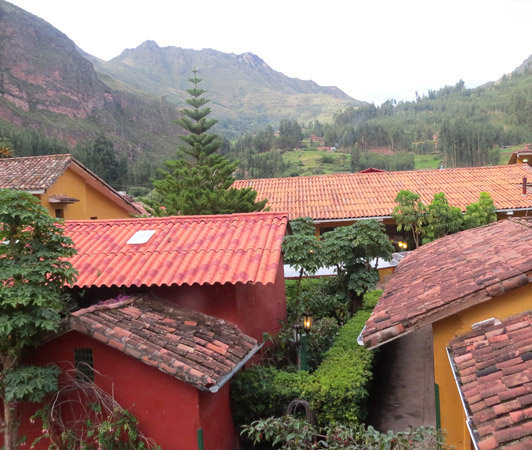 We were given a very warm welcome by the conference organizers and Friends from the local Quaker communities—Peru and Bolivia. We were reminded that we might be challenged by the diversity we encounter here—linguistic, cultural, culinary, and theological. An organizer of the conference from Britain told us that some of us experience God through a very dynamic relationship with Jesus, whereas others experience the Divine as a gentle rain falling on us through our lives.
This morning, the plenary worship was sponsored by Latin American Friends, who are mostly of the Evangelical tradition. There was singing, praying, a fairly long sermon, and a period of silence that was filled with ministry from the floor from a couple of Spanish pastors. North American Friends sponsor the plenary worship tomorrow, and I am on that organizing team.
The main theme of the conference is transformation. The pastor who gave the sermon tpdau spoke at length of the multiple crises we are facing—a lust for power, political violence, family breakdown—and how the core crisis is that people have lost their connection to the Divine, which can be regained through giving our lives over to Jesus to be transformed.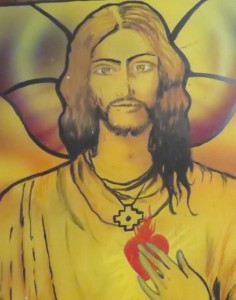 Coincidental to my previous post, the main place where the transformation takes place, he said, is in our hearts. He used the image of a heart transplant in which Jesus removes our dysfunctional heart and replaces it with his heart. He said that the heart has a cellular memory, and that there are many cases in which people who have had surgical heart transplants report having interests and inclinations they never had before, only to then discover that these interests and inclination mirror those of the previous owner of the heart. Likewise, he said, when we receive the heart of Jesus, we receive things related to his heart–a desire to pray, a desire to read the Bible every day, and a desire to be different from most people.
So what personal query do I take away from this morning? Have I surrendered my life in trust and gratitude to the Great Mystery?
https://quaker.ca/wp-content/uploads/2022/08/Quaker-dot-ca-updated.png
0
0
stevefick
https://quaker.ca/wp-content/uploads/2022/08/Quaker-dot-ca-updated.png
stevefick
2016-01-20 20:38:28
2016-01-20 20:54:52
Heart transplant