Post from Steve, January 22
Today was excursion day, and I chose the Sacred Valley. We headed north from Pisac, at one end of the valley, in the direction of Machu Picchu, which is at the lower end of the valley in the cloud forest area closer to the Amazon. We visited three different sites of Inca ruins. I could write pages about the wonders we saw; a day later I am still feeling a bit stunned. However, I will simply intersperse the images throughout this posting without comment.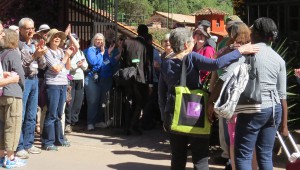 The arrival of a large group of Africans has been delayed by visa problems. Many of them arrived yesterday, just before we headed out on our various excursions, to the great joy of everyone. Later in the day, while most of us were away, a large group of Bolivians and Peruvians arrived to join us for the weekend.
As in previous gatherings, I find that spending time with Quakers from other theological orientations does not necessarily move me closer to their particular beliefs. In fact, I find that my own beliefs are often clarified and confirmed, and I grow deeper in my place in my own tradition and theological family. But I definitely grow closer in love to Quakers whose beliefs are very different from mine. I am making wonderful connections, having numerous heartfelt conversations both with new friends and friends I know from pervious gatherings. I know I will return home deeply changed and enriched.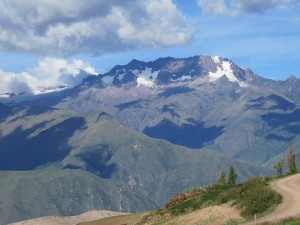 I had a long conversation with an American Friend last night about how times of deep wounding can crack us open to be vulnerable to the Spirit, leading to a depth of Spiritual growth that would not have been possible otherwise. And he renewed in me a desire to let my life be more Spirit-led—listening to the still, small voice in all the moments of my life, engaging in an ongoing form of waiting worship.
I spoke to the British Friend with whom I co-led a home group at the world conference in Kenya. She is a theologian and talked about how although Quakers do not talk about the Trinity, in fact most of us do relate in some way to three different aspects of the Divine—the Divine as Creator, the Divine as revealed in the life and teachings of Jesus, and the Divine as indwelling spirit—in other words, the Father, Son, and Holy Spirit. Almost all of us have some relation to God as Creator. The primary relationship of certain branches of Quakerism, such as Evangelical Quakers, is with Jesus. And for many Liberal Quakers, their primary relationship is with the Indwelling Spirit. I found this perspective very helpful in thinking about the diversity of our theologies.
I cannot say how much gratitude I feel towards Canadian Friends for helping me to attend this conference. To say I am being enriched by the experience is a huge understatement.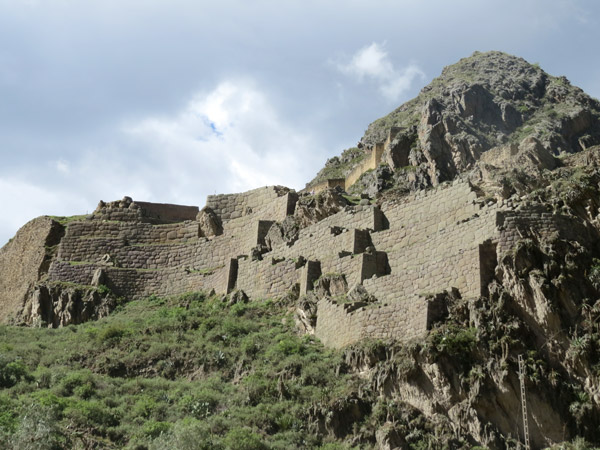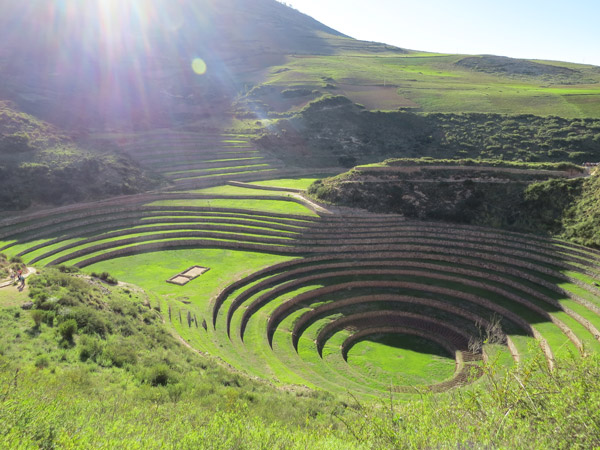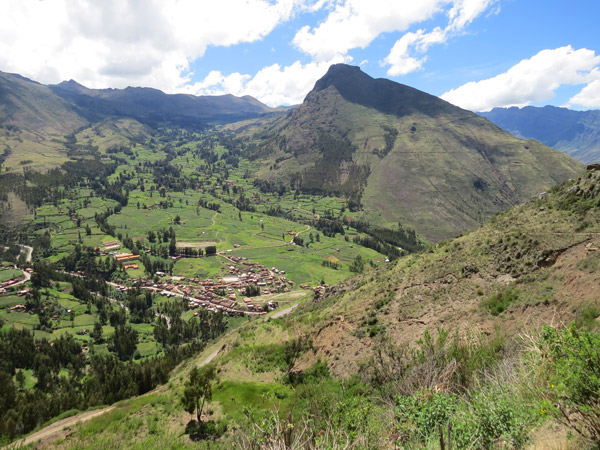 https://quaker.ca/wp-content/uploads/2022/08/Quaker-dot-ca-updated.png
0
0
stevefick
https://quaker.ca/wp-content/uploads/2022/08/Quaker-dot-ca-updated.png
stevefick
2016-01-23 13:58:27
2016-01-23 14:01:21
A day of splendour