I've asked Friends who have had the opportunity to experience different Quaker Institutions, events or activities to share about their experiences of them. If you have an experience to share, please don't hesitate to contact me. -KM
Peter Stevenson about his experience with Earlham College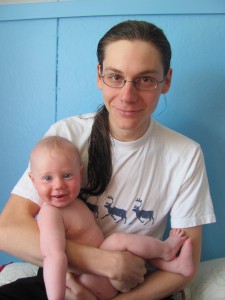 When I was in high school and visiting colleges, there were two things that impressed me about Earlham. The first was that I felt able and comfortable discussing spiritual discernment with the admissions staff. This was important to me because I knew that I would be basing my choice of colleges on Leading. The second thing that impressed me was that there seemed to be more of a sense of peace than the other colleges that I visited.
I ended up attending Earlham College for two years. During that time, I was really able to immerse myself in Quakerism. Richmond, IN is the home of three Friends meetings (two programmed, one unprogrammed), the headquarters of Friends United Meeting, Earlham College, and Earlham School of Religion. Earlham College also has one of the most comprehensive Quaker libraries in the world. This experience helped me to deepen my connection to Quakerism at both an intellectual and a spiritual level.
However, I left Earlham College because it was no longer working for me. Perhaps the biggest challenge of Earlham is integrating its identity as a Quaker institution and its identity as a liberal arts college. Often what happens is that its Quaker values become compromised as it tries to make sure that it is up to par with its "peer colleges". Earlham, and other American liberal arts colleges, are set up to help young people transition from living at home and going to high school to living independently and having a middle-class job. I was in a situation where the independence that I was needing, living off-campus with my then-girlfriend, Jesse, was not available to me. I was also feeling that the workload that was expected of us was not compatible with my needs for simplicity, and I was not able to attend Earlham part-time.
There is a lot more that I could say; if anyone has any specific questions, I would be happy to answer them.
https://quaker.ca/wp-content/uploads/2022/08/Quaker-dot-ca-updated.png
0
0
Bruce Dienes
https://quaker.ca/wp-content/uploads/2022/08/Quaker-dot-ca-updated.png
Bruce Dienes
2011-11-04 12:17:09
2020-11-25 22:14:42
Experiential Sharing