CYM 2016 Midweek Reflection
Thursday… More than half way through Canadian Yearly Meeting's annual gathering! Being on Programme Committee, I've been here in Camrose a full week. And yet with the bustle of organized activities, time has flown. This is without mentioning the many enriching opportunities for fellowship. One of the underestimated blessings of CYM in session is the chance for networking, which involves not just catching up with old F/friends but informally facilitating CYM committee work.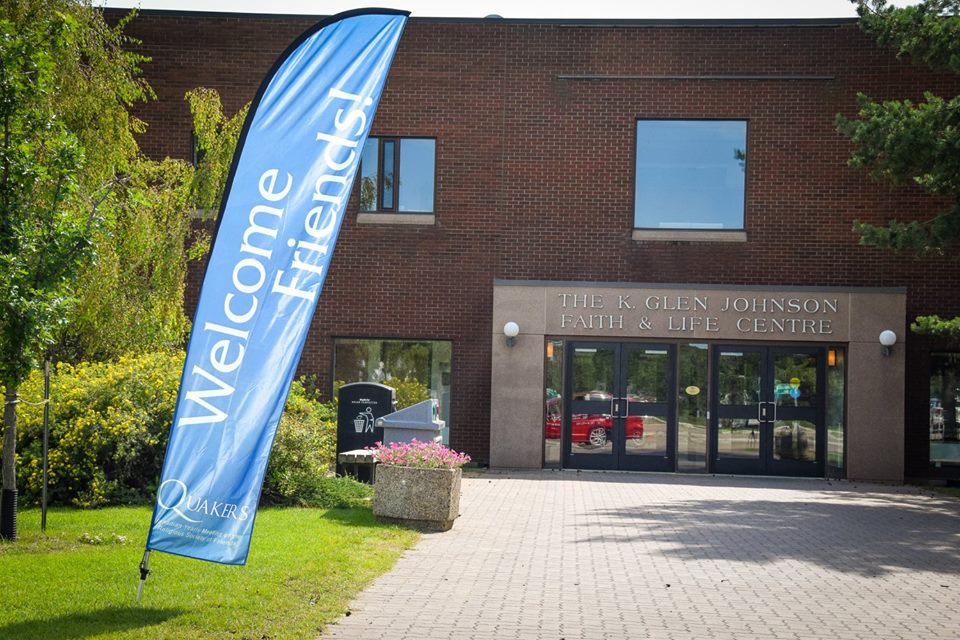 The weather has so far held up – sort of! The relatively cool weather (daily maximums of around 20°C)  came as a bit of a shock to this southwest Ontarian, but make walks around campus and in the neighbouring park a delight. We are frequently visited by very un-shy deer, sometimes accompanied by fawns, cougars can be heard at night in the residences, and there have been sightings of a cougar and herons along the river, the latter reminding us of the Caroline Balderston Parry's Sunderland P. Gardner lecture theme at CYM two years ago.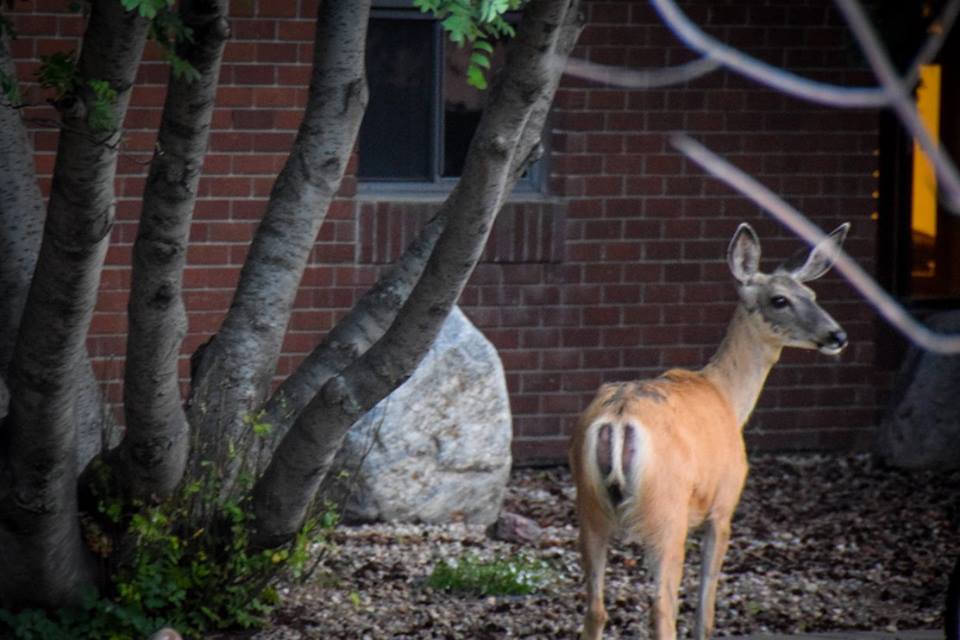 There was somewhat of a setback for me the other day, however, when a major thunderstorm ripped the fly off my tent, but I have just about finished wringing out my clothes and mopping up the resulting puddles on the tent floor.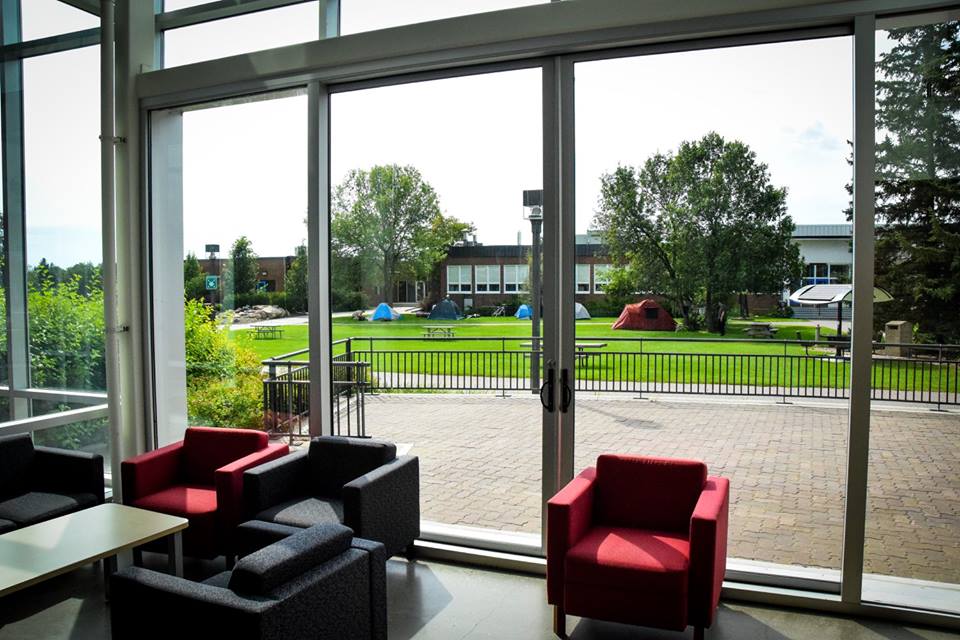 The last few years at CYM, a black thundercloud seemed to be hovering over our business sessions. This was money. While the achievement of long-term financial sustainability will require restructuring of one sort or another, we are now in a period of respite as far as our financial means are concerned. A revamped Contributions Committee is exploring what makes us a community. Time, more than money, seems to be the cloud hovering over us at this CYM. The clerk of one CYM committee, finding that committee work was taking four hours a day, stepped down early. Volunteers are becoming burnt out, while the same small number of Friends are rotating through the same committee positions.
In her Sunderland P. Gardner lecture, Maggie Knight presented us with some challenges. I quote her third "Ask":
I ask that you discern what your life would be like if you decided to spaciously, joyously, and abundantly give some of your time to Friends…
We will hear more from Maggie at a Special Interest Group later today.
In Friendship,
Sheila Havard.
https://quaker.ca/wp-content/uploads/2022/08/Quaker-dot-ca-updated.png
0
0
Eren Cervantes
https://quaker.ca/wp-content/uploads/2022/08/Quaker-dot-ca-updated.png
Eren Cervantes
2016-08-14 20:09:23
2016-08-19 15:47:42
CYM 2016 Midweek Reflection