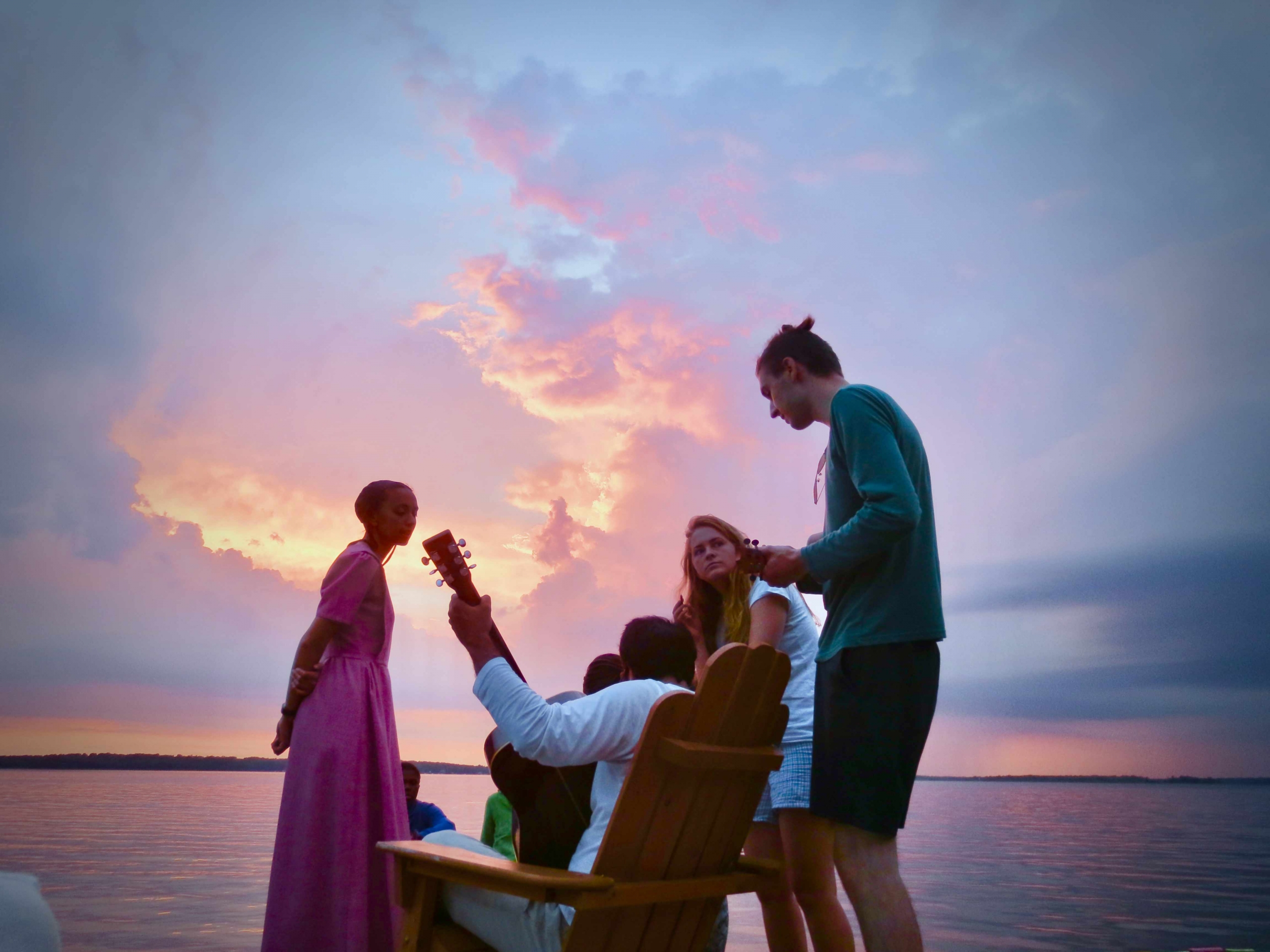 Invitation to Young Friends Gathering! (Aug 1-4, Winnipeg)
Dear Young Friend Community,
Join us this August for Fellowship and Community Building!
This year's Young Friends Gathering will take place Thursday to Sunday, August 1-4, on the campus of the Canadian Mennonite University in Winnipeg, Manitoba. The gathering is open to those between 13 and 35 years of age. Children of YF attendees are welcome to attend! (Friends who may be interested in aiding with childcare during the gathering should contact the Gathering Committee at: .)
Our past two gatherings have taken place at Camp NeeKauNis and this year marks a departure as we move to an urban setting where new adventures and opportunities await!
Accommodations are in the Poettcker Hall Dormitory. Rooms are double-occupancy with a shared bathroom down the hall. A tenting option is also available! It also may be possible to share tenting materials and rides to and from CYM. Please let us know if you require special accommodations.
Please register by July 15, 2019!
Registration
The registration for the YF Gathering has been combined with the registration for Canadian Yearly Meeting in Session, which begins Saturday, August 3. Young Friends can register for the YF Gathering only, CYM in Session only, or a combination of both events.
Young Friends must complete the CYM in Session registration (details at quaker.ca/yearlymeetinginsession; to register, download and fill out this PDF form, and send it to ) to register for attendance at any of these events.
Costs
The Education and Outreach Committee is providing support for the costs of the YF Gathering. For those who are able, we suggest a donation of $50 per person to help offset costs, to be given onsite. This is not a mandatory fee.
Young Friends can work with the CYM Secretary (Cam Fraser, ) to pay for travel expenses up front – or can apply for reimbursement by the Dec 31, 2019 deadline by completing the CYM Form for Committee Travel which can be found (under forms) at quaker.ca/resources/other-materials.
Financial assistance may also be available through your Monthly Meeting.
Ridesharing
Use this Google doc for any travel and ride sharing.
If you're having trouble with the Google doc, contact Evelyne by email at , call her at 416-272-1448, or email .
Links For More Info
Young Friend Website: yf.quaker.ca
Facebook Group: www.facebook.com/groups/5872430401
Event Page for the Gathering: www.facebook.com/events/2178703738859062
UPDATE: The schedule for the Gathering is now available:
Young Friends Gathering Schedule – Winnipeg 2019 (PDF)
https://quaker.ca/wp-content/uploads/2019/07/Young-Friends-on-Beach-edits-2-scaled.jpg
1920
2560
editor
https://quaker.ca/wp-content/uploads/2022/08/Quaker-dot-ca-updated.png
editor
2019-07-03 04:19:58
2020-11-19 21:46:19
Invitation to Young Friends Gathering! (Aug 1-4, Winnipeg)