Registration for this September 2023 course is now closed!
---
This is a Friendly (pun intended) course for people interested in learning about Quakers and the ways of Canadian Friends. The course is meant to be an experience, more so than an academic course. There is no testing or examination! The facilitator will meet with participants once a week for six weeks, for approximately one and a half hours, to worship, discuss, and reflect on various topics. Topics include but are not limited to: Introductions and the Basics of Quakers, Experiencing Spirit, Early Friends, Testimonies, Meetings, Business Meetings, and Living in the Spiritual Community. Students will receive an email from the Facilitator with a small reading along with thoughts, tasks, and questions to reflect on throughout the week. Oh, and don't worry… the silence is included.
Cost: $100
* Participants are encouraged to contact their local meeting for financial assistance.
Dates & Time: Sept. 23 & 30; Oct. 14, 21 & 28; Nov. 4, 2023. 1:00-2:30 pm Saturdays (Atlantic Time)
Sessions: 6
Style: Video Conferencing/ Phone, Email
Course Plan:
Introduction(s)
Experiencing the Spirit – Worship and Ministry in our Community
Early Friends—History (including Canadian)—What are our roots?
Testimonies – Faith in Action*
The Meeting Community – Business*
The Meeting Community – Being part of a Spiritual Community*
* Emphasis on Canadian Friend's action and ways
Apply by filling out the form here: https://quaker.ca/resources/education/#toggle-id-2 
Facilitator: Jackie Bonner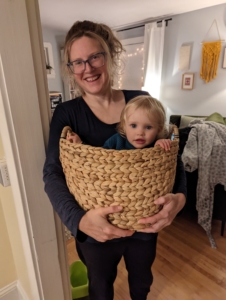 Jackie Bonner has been part of the Quaker Community since 2017. She simply started going to Quaker Meetings and never stopped. She has taught in the public school system for over ten years and has recently completed her Master's in counseling psychology. She has a deep love for nature, the mountains, and reading. She is excited to have the opportunity to spend time with people and explore Quakerism, maybe even throw in a Quaker joke or two. Jackie resides in Sydney, Nova Scotia, the ancestral and unceded territory of the Mi'kmaq People. She lives with her daughter, partner, and plants.
https://quaker.ca/wp-content/uploads/2018/05/read-education-study-e1539932019554.jpg
200
200
hollyks
https://quaker.ca/wp-content/uploads/2022/08/Quaker-dot-ca-updated.png
hollyks
2023-09-06 17:14:57
2023-09-21 18:59:39
The Quaker 101 course is back!