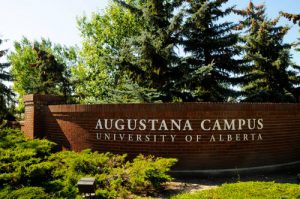 Friends, we will gather in Camrose at the Augustana Campus of the University of Alberta, starting this Friday, Aug 4, with a Pre-YM Retreat led by Beverly Shepard.  Yearly Meeting session will follow with a community celebration on Saturday; the Sunderland P. Gardner Lecture given by Maggie Knight on Sunday evening and a week filled with activity, sharing, time for quiet reflection and spiritual growth and learning.  Every year we come together as a family, it's an event that nourishes body and soul.
Should you need to reach anyone during this time – you can either call the YM office (888-296-3222) and leave a voicemail – messages will be retrieved daily; or you can call the CYM on-site contact number 780-781-0507 .
Visit www.quaker.ca/business/cym2016 to download reports and information from our Session.
If you are not able to be among us in person, we ask you to hold our Session in the Light.