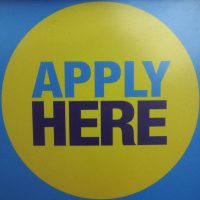 Substantial financial assistance is available to support attendance at Canadian Yearly Meeting (CYM) in Session (August 3-11) in Barrie, Ontario.
For families with children (ages 18 and under) and for young adult Friends (ages 19-35), up to $850 is available per person.
For adult Friends needing support, up to $450 is available per person.
To Apply for a Financial Assistance Grant:
Approach your Monthly Meeting/Worship Group for financial support with attending CYM.
If the Monthly Meeting/Worship Group cannot provide enough supplementary funds, then apply for a grant from CYM.
Request a minute of support from your Meeting and include this in your application.
Young Adult Friends are encouraged to contact Cameron Fraser, CYM Secretary, if obtaining a minute of support poses a challenge.
Application form for a CYM financial assistance grant.
CYM's Processing of Applications:
Applications will be responded to on a first-come first-served basis.
The CYM Treasurer or YM Secretary, in consultation with the CYM Accountant, will make decisions as applications are received.
Travel distance will be a consideration in the provision of funds for travel to CYM.
Applications will be considered up to July 22, 2018, if there is money left.
Questions?
Email: Contact the CYM Secretary or Education and Outreach Committee.