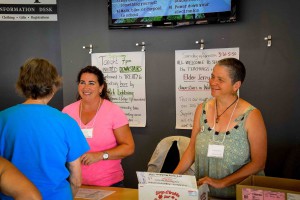 You can now register for Canadian Yearly Meeting 2018, which will be held August 3-11, at Georgian College, in Barrie, ON.
Note that to follow that registration link, you will need to sign in to the business portion of our site.
Canadian Yearly Meeting is a gathering once a year for all Canadian Quakers. Its Business Meetings are the main decision-making body of Quakers in Canada.
There's also lots of time for fun and games, and sessions focusing on spiritual development, social justice, and Quaker history.